The Wool Wire | August 23, 2023
Air Force nixes wool, Wales brings in outsiders, Cotswold sheep celebrate 2,000 years, what's behind Australia's traceability efforts, wool mats for new seedlings, and the $1.3 million sheep statues
News snippets from the wool world
Greetings!
Here in Maine, Mother Nature just began to blink the theater lights to warn us that the next act, namely autumn, is about to begin. In just a few days we went from sweltering to sweaters. I hope that you may also find similar relief from the heat, wherever you may be.
This week I have a cornucopia of wooly tidbits for you. We've got a rapid retelling of 2,000 years of Cotswolds history, some beautiful marketing out of Australia, and a brilliant new use for coarse wool in New Zealand.
And we have some morsels that left me scratching my head. The ram chair that just sold for $250,000. The question of whether something can still be called Welsh wool if the sheep originated elsewhere. Finally, the people in lab coats who are trying to make a synthetic alternative to wool that incorporates fermented qiviut keratin.
In the Foundation Flock, our readalong of Alden Wicker's To Dye For kicked off last night
with a discussion of Chapter One
. Let's just say there were a lot of exclamation marks going around. It's a powerful book.
Now, on to those wooly morsels!
Around the world, we keep hearing about how coarse wools are struggling to find a commercially viable market. We've already read about how one community is using coarse Welsh wool to construct footpaths.
But elsewhere in Wales, two farms have taken a different approach. They're bringing in new sheep genetics in the hopes of producing a higher-value wool than the local sheep grow.
Using AI (the "I" is for insemination, not intelligence!), they bred an Australian Merino ram with 35 British Romney sheep to produce a "multi-purpose" sheep that "improved the quality of Welsh wool without compromising the quality and yield of lamb/mutton meat."
That last part is important. Welsh lamb currently has a Protected Geographical Identication status from the European Commission. I wonder how much of that status is tied to the Welsh Mountain sheep breed in particular, and how much can be implied through local geography and farming practices alone? We shall see.
---
I always say that wool offers the perfect window through which to understand history—and this article proves my point. It traces a timespan of 2,000 years in the Cotswolds, including wars and kings and invasions galore, through the lens of sheep. It's a brilliant and easy-to-digest summarization of a huge swath of history.
---
Why so much talk of traceability?
Around the world, manufacturers have to answer to customers who might spot a social media post claiming that wool is cruel and, based on that information alone, start a public boycott. Being able to fight back with facts has become crucial. And if those facts can also be beautiful and touch people on an emotional level, all the better.
Here's a marketing video from Fox & Lillie Group, one of the top three buyers and exporters of Australian wool. To give customers the assurance they need, Fox & Lillie created something Genesys.
They established Genesys in 2017, for the promotion of carefully selected accreditation programs. Foremost among these is the Responsible Wool Standard (RWS), a fully independent accreditation platform that addresses the welfare of sheep and the land on which they graze, ensuring transparency and traceability along the supply chain. Fox & Lillie Group supports Genesys through its operations of direct buying, brokering, exporting and early stage wool processing, as well its extensive range of domestic and international networks.
Meanwhile, on a national level, a new system is being rolled out in Australia. It involves outfitting bales with digital codes that that the wool in those bales can be more easily tracked from the shearing shed all the way through processing. ABC News (Australia) did a good piece about this.
---
Here's another exciting development in the global quest to find commercial viability for what is currently considered "waste" wool. New Zealand innovator Terra Lana already has a thriving business offering thermal, acoustic, and plumbing insulation made out of wool.
Now they're adding landscaping products to the mix. They're buying skirting waste from farmers and transforming it into biodegradable, self-fertilizing DagMat weed and erosion-control mats.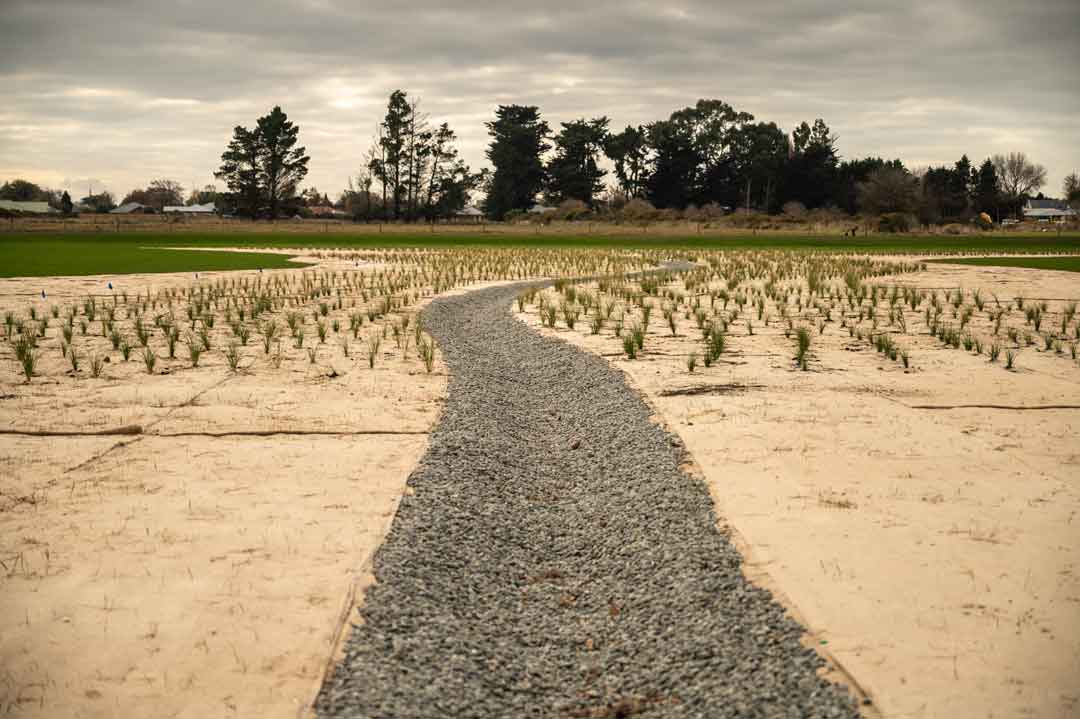 The mats provide weed control for new seedlings, using the biodegradable nature of wool fibres and the nutrients found in sheep pellets like nitrogen and sulfur to help the soil thrive.
---
The lab coats strike again
While most of the world is sweltering right now, researchers at the Air Force Research Laboratory in Ohio are trying to find a fiber that will keep the United States military warm in the Arctic.
Why not wool, you ask? They claim it's too heavy when wet, too expensive, and not available domestically in sufficient quantities.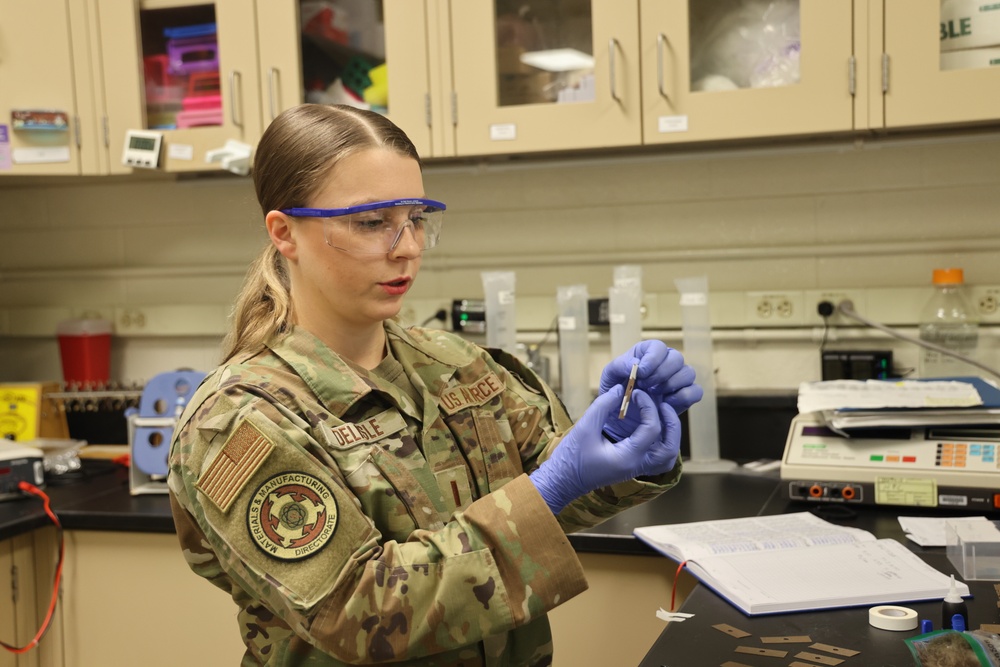 Instead, they've decided to experiment with manufacturing a synthetic form of an even more rare and expensive and impractical fiber: qiviut, or the downy undercoat of the Arctic muskox. Any knitters reading this will understand what a peculiar choice this seems to be.
But they aren't planning to use qiviut fiber. Instead, they've collected fiber samples and then...
"Our scientist essentially isolated the keratin gene, one of the structural components of that muskox fiber, and then another scientist took that and stuck it into a bacterium, and E. coli is making it now. We can ferment synthetic muskox keratin fiber in bacteria, purify it, and get that material over to the electrospinning scientists."
And yet they got funding for it, so...?
---
And finally, if you've been in the market of sheep statues, you'd better start saving. Recently a set of François-Xavier Lalanne's full-scale sheep sculptures went for $1.3 million at Bonhams in New York.
Lalanne first exhibited his life-sized sheep sculptures in 1966 at the Salon de la Jeune Peinture in the Musée d'Art Moderne de la Ville de Paris.
According to Benjamin Walker at Bonhams, Lalanne "found it quite funny that a sort of marauding group of sheep would be going into these urban areas like art galleries and people's homes and almost invading them." I wonder what he would've thought about these marauding sheep selling for upwards of $250,000 a pop.
Here's more background on Lalanne and his sheep, including some fabulous archival photos.
We need to make people see similar value in living sheep and their wool. What a different world it'd be, right?
On that note, I'll let you get back to savoring your last week of August.
Thank you as always for your readership and your support.
Until next time,
Clara
Comments