The Wool Wire | August 9, 2023
Meet the woman leading the Ibex rebirth, celebrate PA's wool heritage, learn what NY is doing with wool waste, revisit Honest Wolf, and hurrah for Johnstons of Elgin becoming a C Corporation
News snippets from the wool world
Greetings, wool people!
August is upon us. As always, we have much to celebrate.
This week we meet the woman who re-founded the wool outerwear brand Ibex. You'll smile when you see how one Pennsylvania town is getting back into the sheep game—and then marvel at what they're trying to do with local waste wool, hemp, and spider silk in New York.
We revisit a New Zealand ranch that's making its own products. And finally, we wish a happy 225th birthday to Johnstons of Elgin—which honored the occasion by becoming a certified B Corp.
But first, the Foundation Flock
is preparing for our first readalong
! We'll be reading Alden Wicker's powerful new book,
To Dye For: How Toxic Fashion is Making Us Sick—And How We Can Fight Back
. (That's a Bookshop.org affiliate link that benefits local booksellers and The Wool Channel.) We begin on August 22nd, and you're more than welcome to
join the Flock
and read with us.
Now, on with the news!
---
When it came on the scene in 1997, Ibex was a pioneer in the wool outerwear market. But the market wasn't quite ready for it, and by 2018 Ibex had disappeared.  
But it wasn't gone. It had quietly been bought by Flour Brands. They, in turn, selected Bonie Shupe to lead the company's rebirth as its chief product officer. Shupe has a "dual degree in apparel design and fiber arts, along with expertise in merino specifically." And she runs the Ibex product empire from her passive-solar home in Nederland, Colorado. I enjoyed learning more about her in this article.
Today, the brand emphasizes biodegradable materials in its garments, uses compostable packaging (both Shupe and Todoroff tested the bags personally in their backyard compost piles), sources only Oeko-Tex- and bluesign-certified dyes, and offsets its carbon output.  
---
It's a lambpede!
While we may not think of Pennsylvania as a major wool player, that hasn't always been the case. In fact, in the 1870s, Pennsylvania's Washington County was among this country's top producers of quality sheep's wool.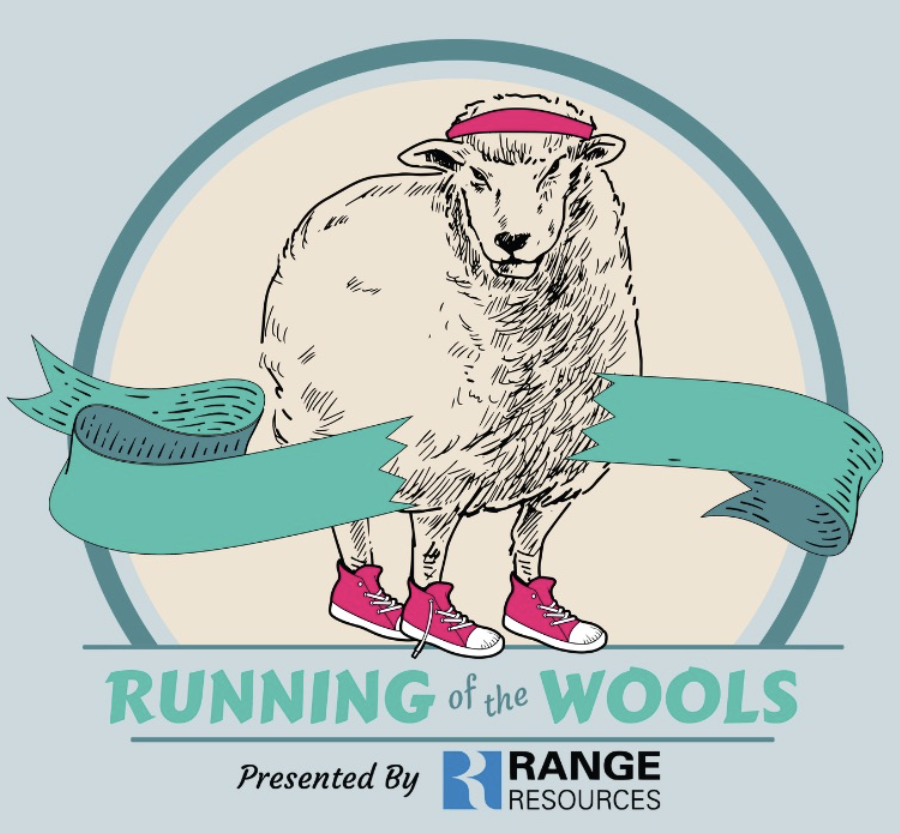 Earlier this summer, they celebrated that legacy and the area's resurgence of sheep farming with an event called the Running of the Wools. Racing sheep included Wooly Nelson, Ewey Lewis, and Laambourghini. CBS Pittsburgh covered the event and even managed to interview the event's spokes-sheep, Baabaa Woolters.
---

Pennsylvania isn't the only state in the Northeast with a rising sheep and wool population. Where there are sheep, there's wool. And where there's wool, there's waste wool.
There are more than 80,000 sheep and lambs living on over 2,000 farms in New York State. Their wool has many uses including clothing, carpets, furniture, bedding, insulators, fertilizers, and more. However, about 10-15% of wool is wasted during the sorting and cleaning processes. Researchers from Rensselaer Polytechnic Institute are aiming to turn that waste into a new profit source for farmers, and produce an eco-conscious, high-performance yarn in the process.
The researchers at Rennselaer recently received a $100,000 grant from the New York Farm Viability Institute to see how waste wool could be combined with locally grown hemp and artificial spider silk to create a commercially viable product. If farmers know there's a market, they'll plant more hemp and feel confident breeding more sheep. It's a win-win situation.
---
Here's another news piece about the third-generation New Zealand sheep farmers behind Papanui Estate. A while back, they decided to hold back some of their wool and use it for products they designed themselves. They sell them under the Honest Wolf label.

Honest Wolf, a NZ accessory brand, uses wool sourced from Sam and Sophie Hurley's 3,300-hectare, third-generation farm – Papanui Estate. Hurley says Honest Wolf accessories are functional pieces used and worn daily. The anticipated designs include a briefcase, with a wool body and the welcome addition of New Zealand leather for the base, satchel flap and handles.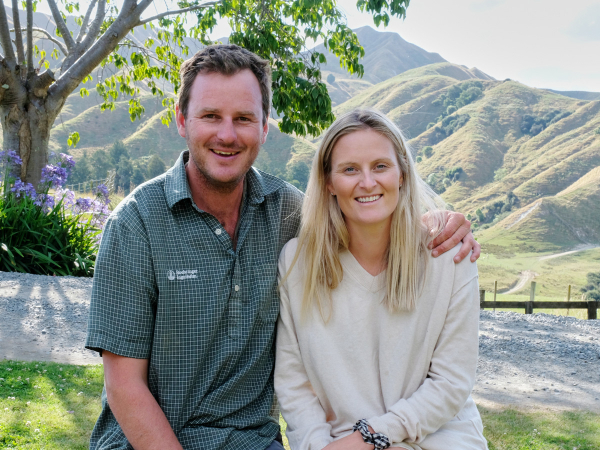 ---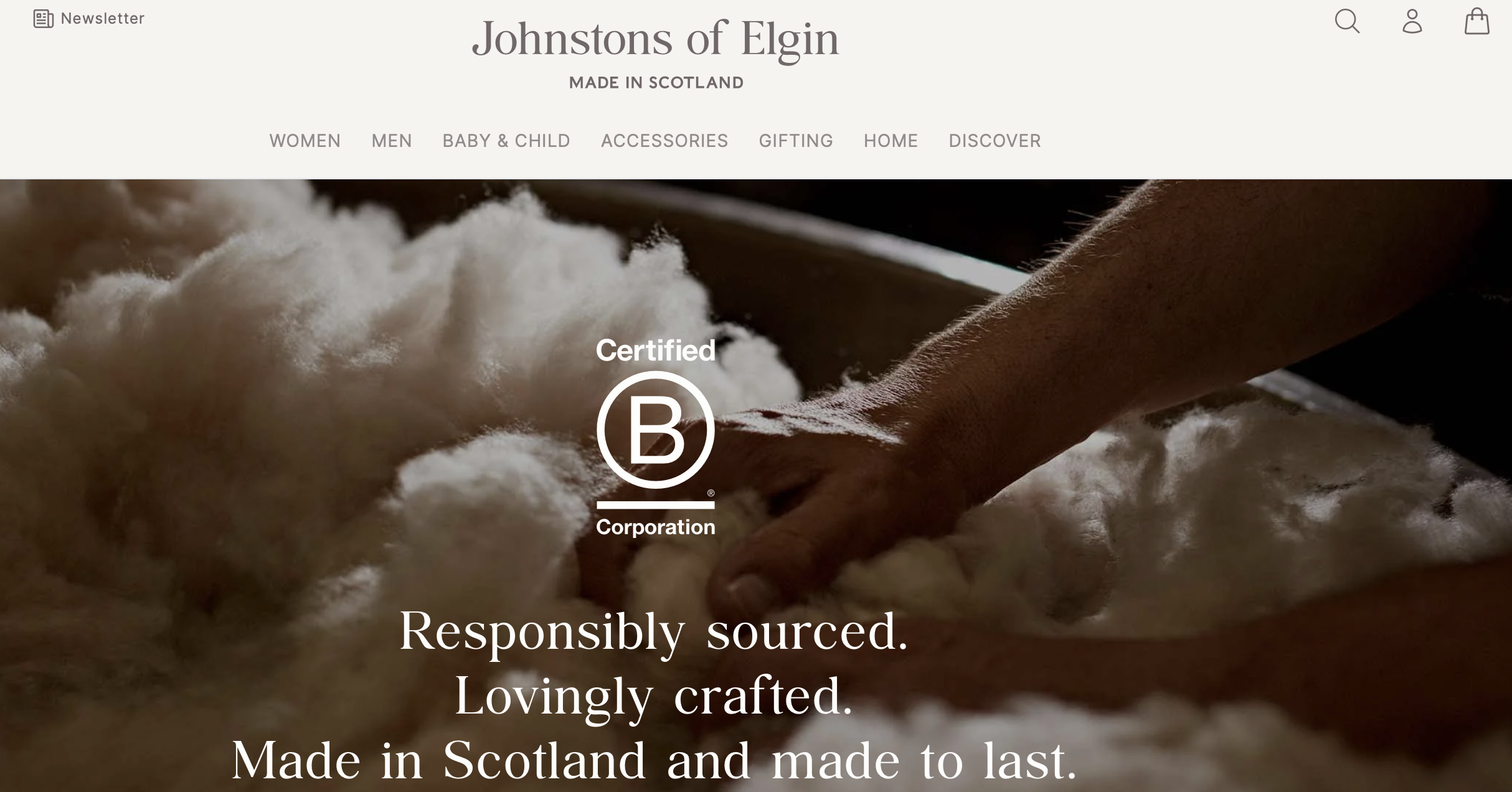 Finally, here's some uplifting news out of Scotland. In conjunction with its 225th anniversary, the legendary wool and cashmere mill Johnstons of Elgin has just achieved B Corp status.
The family-owned firm said the recognition underscores the brand's commitment to driving positive social and environmental change. Since 1797, Johnstons of Elgin has been renowned for its expertise in fine natural fibers, blending quality and craftsmanship with a strong focus on community engagement. Their Elgin and Hawick mills, with the former being Scotland's sole vertical weaving mill, produce both cashmere and merino wool products.
May others be inspired to follow suit.
And that's it for this week! Thanks as always for your readership and your support.
Until next time,
Clara
Comments