The Wool Wire | February 22, 2023
Everything old is new again, reclaiming Irish wool pride, what a difference a baler makes, rediscovering dryer balls, pros and cons of wool compost, keeping calves toasty, and the real challenge of making in America.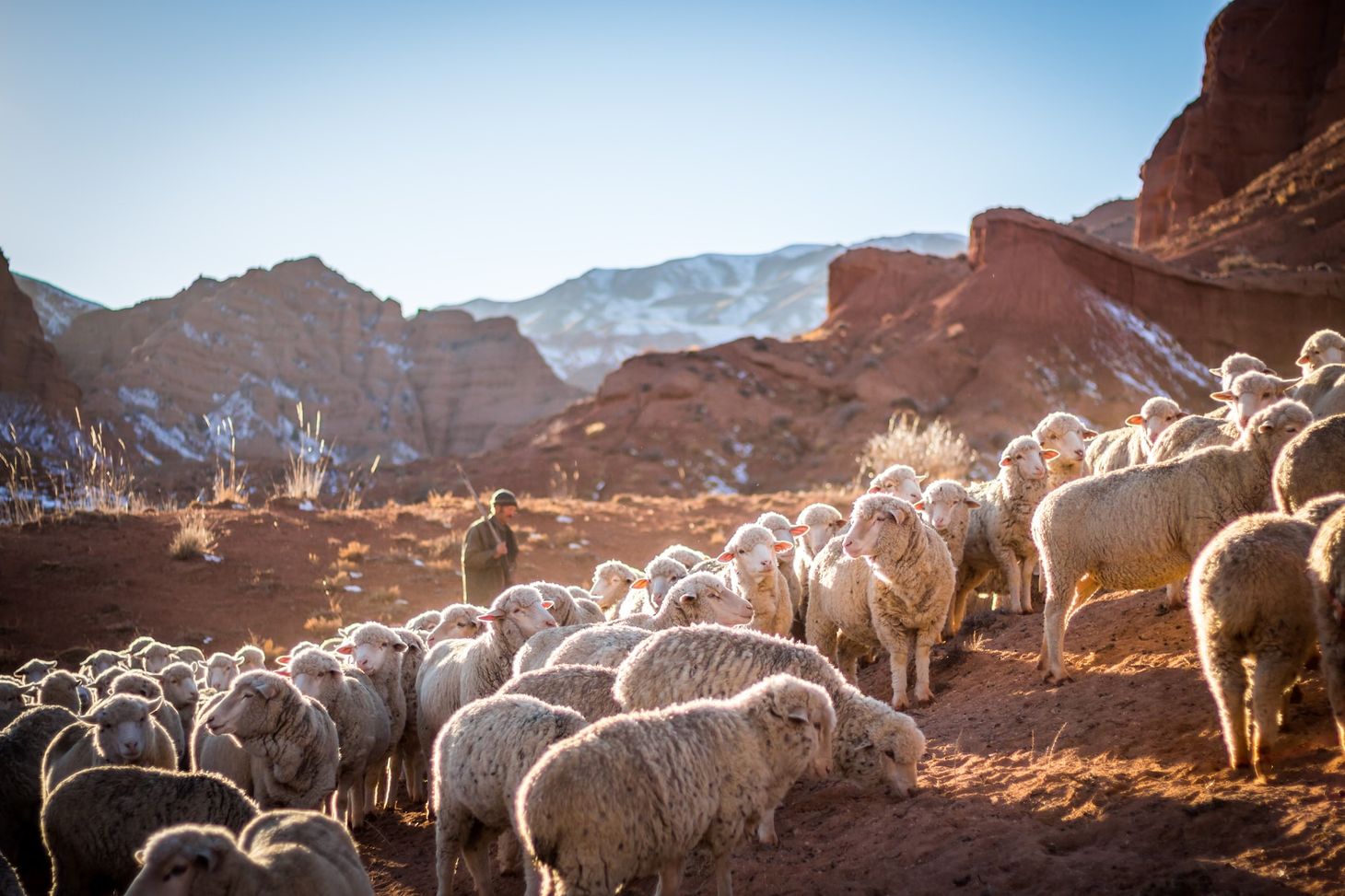 News snippets from the wool world
Ahoy, friends!

From the looks of things, more than half of the United States is either getting rained on or snowed on or pelted with sleet—or is waiting for the storm to begin, as is the case here in Maine.

It's a fitting time to pour a cup of something hot and give thanks to the magic material that keeps our bodies comfortable during extreme weather events. I'm talking, of course, about wool.

We begin our journey in Munich, where an unlikely wool garment made headlines at an outdoor tradeshow.
The most sustainable clothes are often the ones already in our closets. This premise was affirmed in November when an 11-year-old wool sweater won the overall Scandinavian Outdoor Award at the prestigious ISPO Munich trade show.
The win was even more significant when you consider the show's tagline, "Experience the future of sports." The future of sports and everything involves not constantly buying and throwing away and buying and throwing away, but, rather, buying well-made items and using them for years. Here's the moment the award was announced.
---
Meanwhile, farmers of Ireland's native Galway sheep breed have been pulling out of the British Wool auction system—where their clip was considered low value—and joining the Galway Wool Co-op instead.
The Co-op is a farmer-owned and run co-operative supplying Galway Wool which is an Irish grown bio-fibre. Galway Wool is rare heritage wool grown with care and pride from our native Irish Breed of Sheep.
Knitters take note, designer Carol Feller has partnered with the Galway Wool Co-op and Donegal Yarns on a new project, The Galway Blanket Project—sign-ups are open until February 26.
---

When we talk about startup costs for a fiber farm, we tend to focus on things like land, fencing, shelter, food and water, and, of course, the sheep themselves. That's one farm. But when you scale upwards, new types of equipment come into play. And one particularly costly and valuable such item is a wool baler, sometimes called a wool presser.
Why is a baler so important? The short version is that it keeps sheep farmers from losing a percentage of the money they spend on shearing. For Grayson County farmers, selling wool is loss mitigation at best. With a baler, the farmers recoup about 60% of the cost from having their sheep sheared. Without it, they'd only get 10-15% back.
I thoroughly enjoyed this article about the impact that a single wool baler can have on the economic viability of sheep raising for an entire community. The piece provides insight into the challenges Virginia sheep growers face processing their wool clips—challenges that are very similar to what other small, non-Merino growers face elsewhere.
---
We've talked about wool in the garden before. Here's a relatively new piece about Britain's move to adopt wool in the garden, from string to mulch to a magic ingredient in peet-free compost. It's not all praise, either.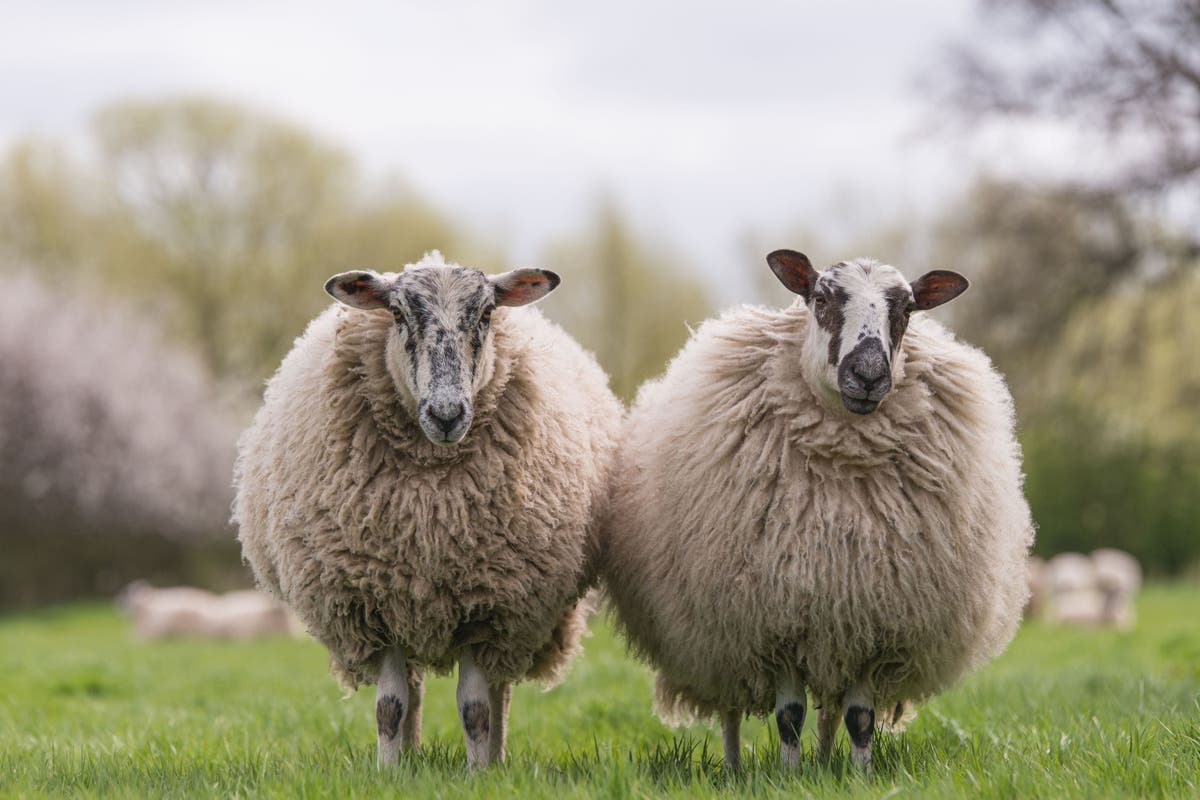 ---
Wool dryer balls have been around for at least a decade, and that's not counting all the years people have used tennis balls instead—which historically were covered in wool felt. But I'm always interested to see someone discover wool dryer balls for the first time and write about the experience. This author tested some wool dryer balls made in Nepal from New Zealand wool and came away a big fan. She noted:
These dryer balls have eradicated chemicals from my life painlessly. No sacrifice, no discomfort and a huge financial savings — because at $15 for six, these balls do cost more than a large box of my (now former) favorite dryer sheets. But where that box gets me through 244 loads, my wool dryer balls promise more than 1,000 loads each — that's more than five years' worth of laundry! And because they cut drying time by two-thirds, I'm saving a bundle on my energy bill.
And they don't add garbage to the planet — because if and when they lose their magic powers, my cat will make great use of them forever and ever.
Between us, wool dryer balls should never lose their magic powers. But if you get bored with them in the dryer, they're also excellent for drying out winter boots. Simply pop one in each shoe after a long snowy trek and let the wool work its magic.
---
This one may or may not delight you, depending on your views of the veal industry. But in terms of understanding all the ways wool is being used in the world, it turns out that wool "jackets" are the key to keeping calves warm during especially cold winters.
Raising calves in northern Wisconsin is not for the faint of heart. But custom calf raiser Sherry Arnold, partner at Busse's Barron Acres, says winter is actually the most productive time of the year for 2,700-2,800 pre-weaned calves they have on feed at any given time.
Arnold's "secret weapon" in keeping calves warm is consistent use of calf jackets for about half the year, starting in November – but not just any calf jackets. The only jackets she will use are made of 70% wool. I've never found anything that can match the properties of the wool jackets, which we've been using for more than 20 years.
They like the jackets from New Zealand's Woolover so much that they became their preferred provider in the United States.
---
(The above link takes you to a Sourcing Journal article, which requires registration but allows for three free articles per month. Alternately, you can read this shorter Outdoor Sportswire piece on MacKenzie for free.)
The fairly epic story of Scott MacKenzie's journey to make a wool ski sweater is a prime example of why "made in America" is a daunting challenge. Finding quality wool and then production facilities, especially without a background in fashion or social media, hampered his efforts. Fortunately, MacKenzie persevered.
Delaine & Co.—derived from the French word for wool—is growing in popularity at ski lodges the world over, buoyed by endorsements from Olympic gold medalists Phil and Steve Mahre and Deb Armstrong. The company, which offers just a handful of styles each for men and women, is designing the official ski uniforms for Dartmouth University and is selling them exclusively to alumni, as well as a custom design for a large resort in Colorado.
I should note that, while "laine" is the French word for wool, I suspect MacKenzie used the term Delaine in reference to the Delaine variant of the Merino breed—though I may be splitting [wool] hairs on this one.
On that note, I'll get this out to you before we're all buried in snow.
Thanks as always for your readership, your support, and your curiosity about all the ways in which wool intersects our lives.
Until next time,
Clara
Comments