The Wool Wire | June 28, 2023
NZ shearers trounced, wool prices stay low, Duckworth goes vertical, Kashmir's Namda rugs, Smartwool takes smelly socks, wool detergent round-up, and UK's best yarn shops
News snippets from the wool world
Hello my friends!
There's been a stunning upset out of Scotland, where the Golden Shears World Shearing and Woolhandling Championships just finished up. For the first time since the championship began in 1977,
New Zealand failed to win a single title
. This was also the first time in 20 years that the Golden Shears had taken place at the Royal Highlands Show in Scotland.
Coincidence? I have no idea, but I love a good conjecture.
This week you'll also find a most excellent explanation of how wool prices got so low in the United States and a profile of one Montana family bucking that trend, followed by a peek at the gorgeous Namda carpets of Kashmir, a brilliant recycling program from SmartWool, a questionable detergent round-up, and a helpful listing of the best yarn shops in the UK.
Let's go!
If you've ever wondered why sheep farmers often pay more to shear than they earn back when they sell the wool, this article is a must-read. While it centers on the challenges facing the wool industry in the United States, many of the issues are global as well. The problems spans from the arrival of synthetics to changing consumer trends to the trade war with China all the way to the global manufacturing shutdown during the pandemic.  
The answer is both simple and complex. The simple answer is the global wool market faces oversupply and sagging demand.
The article ends with a call for innovation and education.
Many wool experts say the sheep industry can do a better job of educating consumers about wool's sustainability, which could help wool regain some of the market share it lost to synthetics.
Education and advocacy are key, and you are an integral part of this. So go forth and continue sharing your wooly wisdom with the people in your life.
---
One sheep-farming family in Montana has been bucking wool's downward trend. In 2013, the Helle family founded the wool clothing company Duckworth Co. What made their brand different? All the wool was sourced from their own (quite large and valuable) flock. Demand has since outstripped their ranch's ability, so the business is growing...carefully.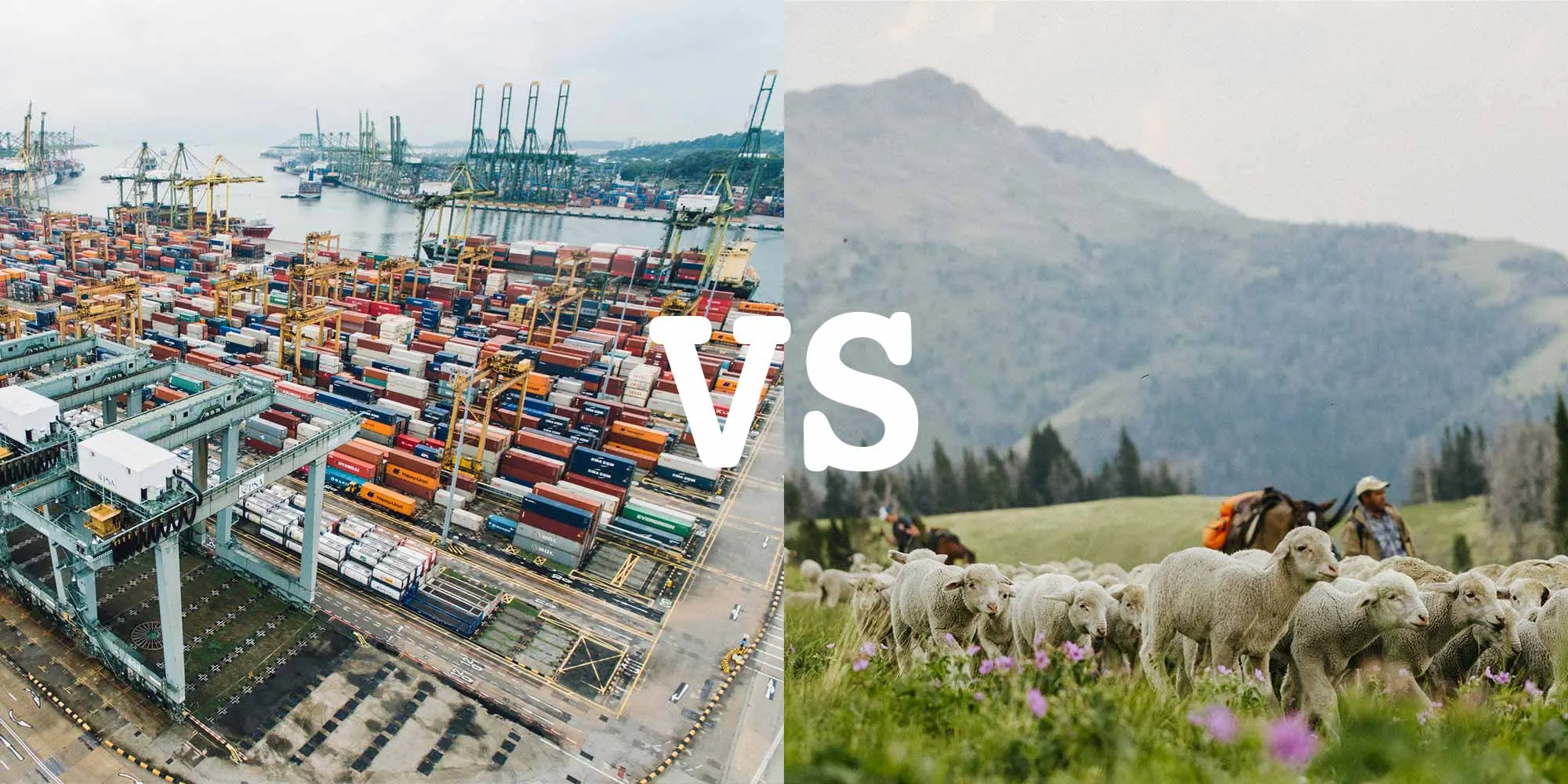 Although the brand could quickly scale up production by working with overseas textile mills, the Helles say they plan to continue working exclusively with American producers and processors, which will mean scaling up more slowly.
"We're really about rebuilding the American domestic apparel industry," said Evan Helle.
---
---
Even the best socks reach a point where they can't handle another darning. Or maybe you don't know how to darn, or don't trust your skill, or simply don't want to be bothered. All of which are ok too. The good news is that Smartwool is rolling out a new program to take those socks out of your hands and breathe new life into them.
The 'Second Cut' hiking sock, a new product from activewear producer Smartwool constructed from old, abandoned socks turned in by customers, was announced by the company. By gathering resources for repurposing and reuse, Smartwool hopes to transition its business towards a circular model.
According to the Environmental Protection Agency (EPA), only 14 per cent of textiles are recycled, with socks being one of the most frequently discarded items. By launching this take-back programme and actively involving consumers in the solution, Smartwool hopes to advance the elimination of apparel textile waste.
---
I actually can't speak to any of the products listed in this article—and do keep in mind, each product listed has an affiliate link that benefits Discover Magazine. What interests me more is the idea of educating mainstream consumers on how to care for their wool garments. None of the materials marketed toward knitters, specifically Soak or Eucalan or Kookaburra, made this list.
If you're looking for general guidance on washing woolens, here's a piece I wrote about it last year.  
---

And finally, I couldn't resist this curated list of yarn shops in the UK. It's broken down by region and obviously lovingly compiled. Save it for your next trip!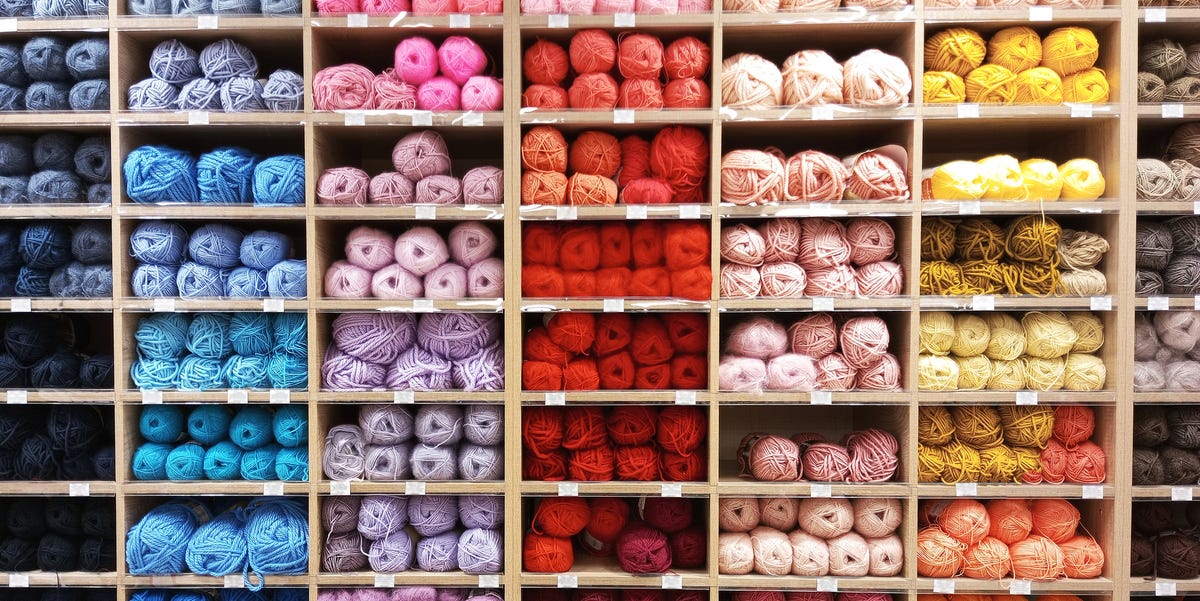 Have you been to any of these? Does the list miss some of your favorites? Share your recommendations in the comments.
On that note, I'll let you get back to enjoying your June before July sneaks in the door on Saturday.
Thanks as always for your readership and your support.
Until next time,
Clara
Comments