The Wool Wire | May 17, 2023
We look at wool car cozies, jacket stuffers, Irish pillows, and a wool blanket that plays a supporting role in a hit HBO show, plus loads more.
News snippets from the wool world
Welcome back!

It's a glorious May afternoon here in Maine. I come bearing a basket of wooly tidbits for us to celebrate together. We meet an organic sheep farmer in Galway, Ireland, who has turned his attention to pillows. We also meet a rather awesome woman who is innovating with wool rope in the UK while also finishing up a PhD in, you guessed it, wool.

I also have a car cozy and jacket stuffers sourced entirely in Europe, as well as a superstar Canadian wool blanket and so much more.

So grab yourself a cup of something tasty, get comfortable, and read on.
We have a winner
We start with a hearty congratulations to London-based designer Saul Nash, who was announced winner of the International Woolmark Prize last week.
---
For the last three years, my winter companion has been a wool-filled puffer jacket. I wasn't sure the wool would be as effective an insulator as the goose down in my old trusty L.L. Bean Ultralight 850, which is basically the state coat of Maine. But it's been even better. Lighter, warmer, and far more breathable. I've become a firm believer in replacing goose down with wool. And that's why this story about Lavalan made me so happy.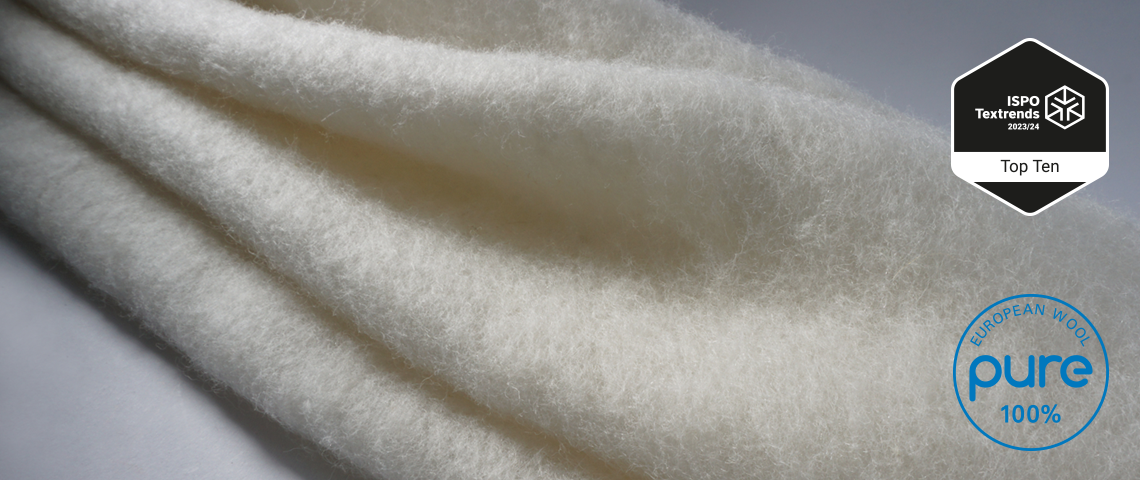 If you haven't heard of Lavalan, you're not alone. This "ingredients brand" focuses on making different weights of wool filling products (like batting, but more engineered) that go into ski and outdoor clothing as well as things like home furnishings, sleeping bags, and baby strollers. And they source all their wool from farms in Switzerland, Austria, Sweden, Germany, and Norway. This article does a beautiful job of detailing the thought they put into sourcing.
The sheep really do get well looked after, especially in comparison to other farm animals. They're allowed to spend most of the year outside in the fresh air. Sheep farming in Europe is very fragmented and is very much based on the natural behaviour of the animals themselves.
Looking to try something with wool in it? Lavalan currently provides wool filling to the brands Mover, Ortovox, Bergans of Norway, Napapijri, Alpina Sports, Fjällräven, Grüezi Bag, Helly Hansen, Maier Sports, Sasta, Snowlife, Vaude, and Ziener.
---
Going Undercover
Back to Woolmark for just a second, it looks like we may soon be able to tuck our cars under wool covers before reading them bedtime stories each night.
---
I enjoyed this profile of Dick Goodstein. We don't usually know much about the life and times of textile developers—so this was an intriguing story.
"My job as textile developer is all about coming up with fresh ideas for wool, looking for new markets for wool," Dick said.
"In my time in the industry, I've seen the next-to-skin Merino wool base-layer market become a 'mature' market. That's not to say that there isn't a lot more potential to sell Merino in this sector. But my job as a textile developer is to move on and try and find something completely new that hasn't been done before, rather than trying to improve a product that's already on the market."
---
A green plaid blanket featured prominently in a recent episode of the hit HBO show "The Last of Us." It was a pleasant surprise for Topsy Farms in Ontario, Canada. They'd received an order for the blanket from a prop buyer back in 2022 and then forgot about it. By the way, Topsy Farms also offers lovely Canadian wool yarn for the craft market.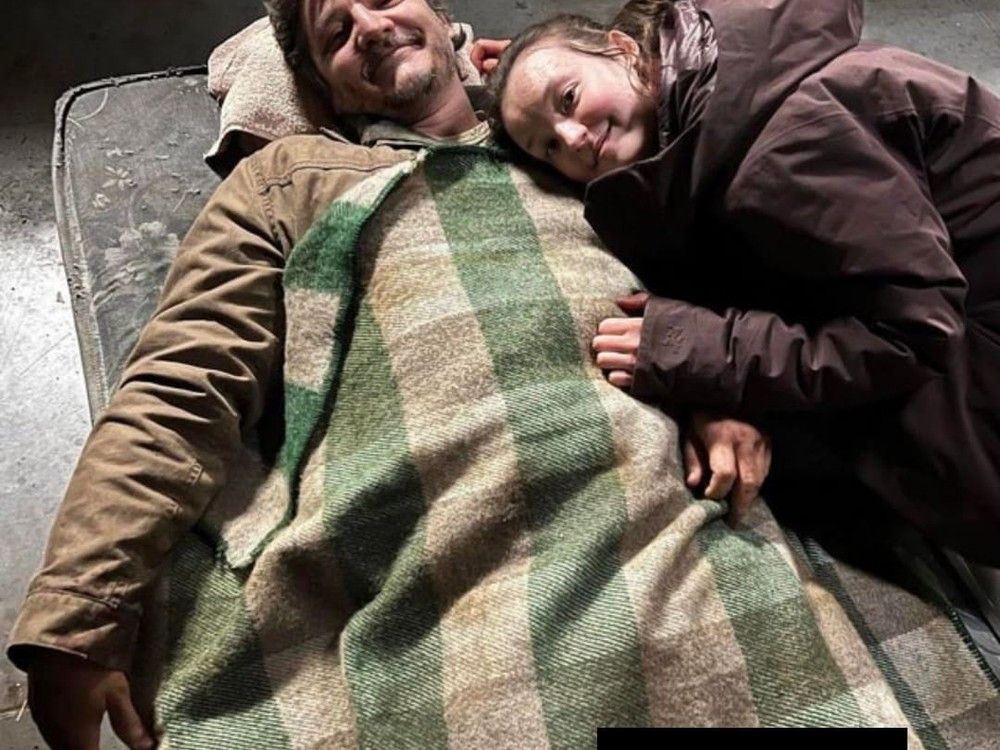 ---
Companies are under increasing pressure to certify that their products are good for the environment. But the criteria driving those certifications rely heavily on potentially flawed and problematic carbon footprint statistics. This article gives a little more background on the issues.  
The fundamental problem with synthetic materials was they introduced "forever plastics" into the environment. In the bigger picture of what's better for the planet, the "end of life" phase, where research showed wool was renewable and biodegradable, needed to be considered.
---
Up next, we have a success story out of the UK. Kate Drury is studying for her PhD in wool (yes, such a degree exists!) at the Royal Agricultural University. She was just selected as one of the 50 winners in this year's Women in Innovation awards for her work making sustainable rope from British wool.
Kate's company, Sustainable Rope Ltd, was set up 18 months ago and uses traceable wool from British farms, through the British Wool Auction, to make rope from 100% wool which is biodegradable and renewable meaning it offers a sustainable and environmentally sensitive alternative to traditional plastic rope, reducing micro plastic pollution.
The rope, which is made in a range of diameters from small lengths to full coils, is being trialled as a replacement for plastic rope to grow seaweed which itself soaks up carbon and nitrogen and has many positive sustainable uses, from fertiliser to food stuff. The rope is also being trialled for conservation uses and at a permaculture farm.
---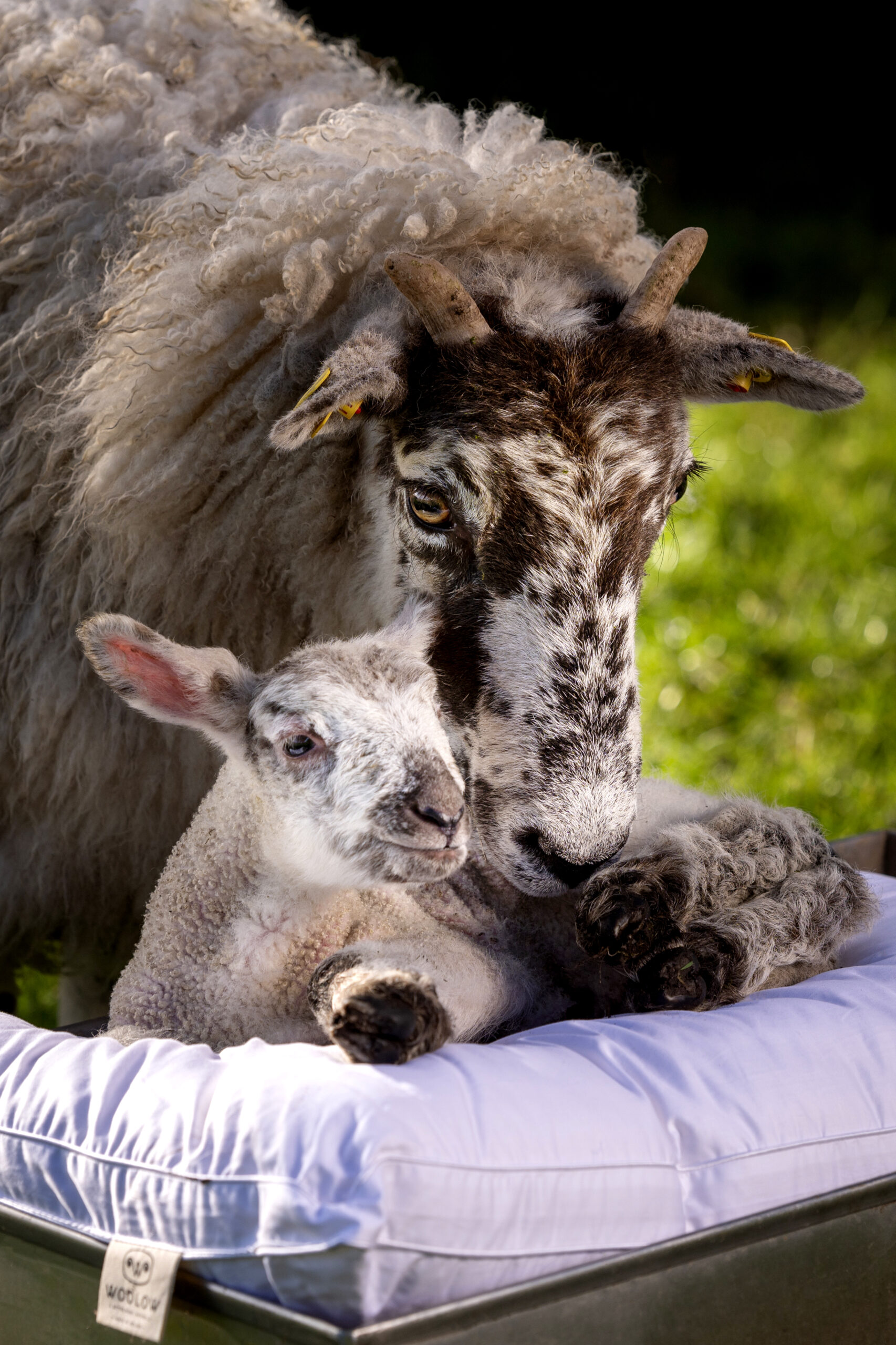 I love it when farming and healthcare come together in a good product. Organic farmer Michael Burke worked in the healthcare sector for a significant portion of his career. So he knows the importance of hypoallergenic bedding and a good night's sleep. In 2020, he launched a wool pillow company fittingly called Woolow. It offers pure Irish wool pillows, including ones infused with lavender, made in Ireland.
"Everything about Woolow connects back and there is full traceability there to the farm. Our products are natural, they're home-grown and manufactured here in this country and chemical-free," Michael Burke said.
---
And finally, I leave you with a fun piece that NPR's All Things Considered did about the sheep-to-shawl contest at this year's Maryland Sheep and Wool Fesitval.
Good things are happening in the world of wool. Together, we can continue to move them forward.
Until next time,
Clara
Comments