The Wool Wire | May 3, 2023
From blankets to wall panels and ultra-absorbent hygiene products, wool continues to have us covered.
News snippets from the wool world
Hello and happy May!

The world of wool never sleeps. I come to you this week with a veritable cornucopia of ovine intrigue and innovation. We've got fire-resistant wall panels, colorful crochet flowers, skilled natural dyers and wool classers and fashion designers and even ultra-absorbent wool sanitary products.

But first, we turn to Montana, where one family is finding a way to make their wool profitable in a changing market.
Say the name Roeder to anyone in the Montana wool world and you'll get a reverent nod. Not only do Brent and Tracie Roeder raise Targhee sheep but Brent is the state extension specalist, their son Ben is a professional sheep shearer, and daughter Caroline is finishing up at Montana State University in Ag Economics.
This is a sheep and wool family if ever there was one.
And yet even they have struggled to find successful ways to survive since raising sheep just for wool has not been profitable. They've developed a plan to supplement that income—and as a fan of blankets and Targhee wool, I'm rather excited about this.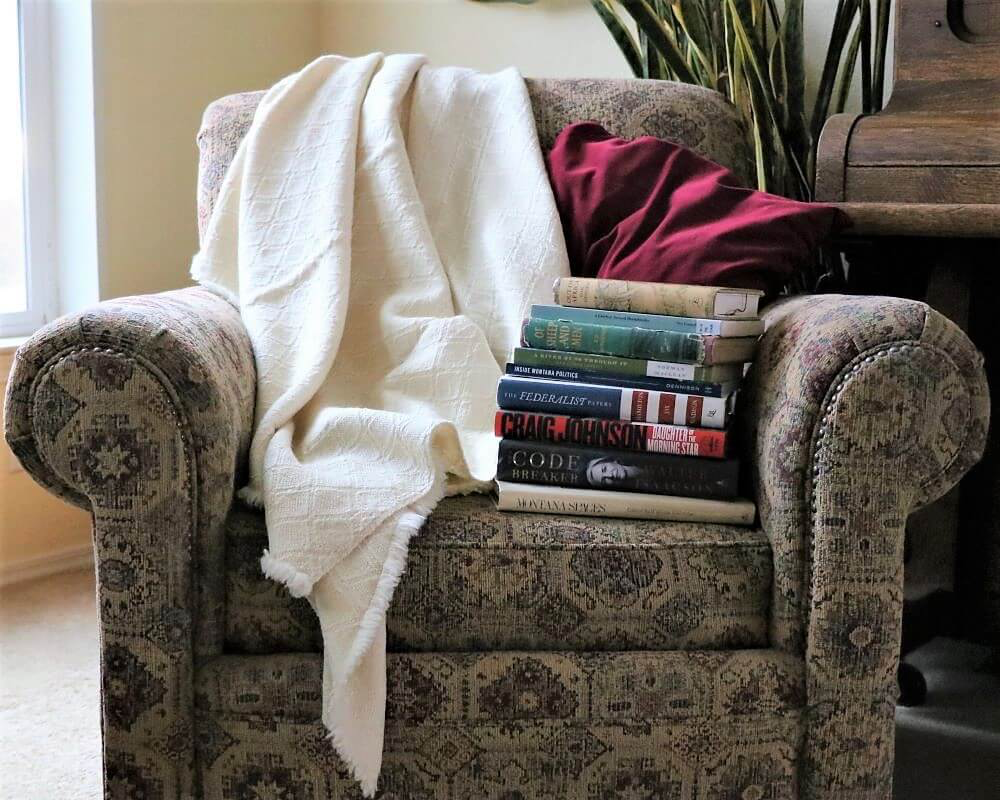 Working with Bartlett Yarn, Battenkill Fibers, Thistle Hill Weavers, and Lilly marsh studios, they're making beautiful blankets which they sell under the Montana Wool Company label.
---
Woo-hoo for Woolmark!
In just 12 days, the winner of the prestigious Woolmark Prize will be announced in Paris. This year's finalists are A. ROEGE HOVE, Bluemarble, Lagos Space Programme, MARCO RAMBALDI, MAXXIJ, Paolina Russo, R H U D E and Robyn Lynch—and you can check out their work in this short film that creates "intergenerational dialogue between iconic performance artist Joan Jonas and the next generation of leading design talent."
---
Mary Godnick wrote a sweet article about the resurgence of the local fiber movement, with a focus on small-scale sheep farming in the Adirondacks. She profiles Farmer Kirsten Liebl, who relies on the nearby Battenkill Fibers mill to spin her wool into yarn, which she then dyes herself.
By the way, Battenkill's founder Mary Jeanne Packer is also co-founder of Hudson Valley Textile Project, which strives to bring more infrastructure to make regionally produced products available for customers. And if you've been contemplating raising sheep for fiber yourself, you can learn more by attending the New York State Fiber Conference on June 11, 2023.
---
India may provide only about 2% of the world's wool—but those sheep carry on a regional economic and cultural legacy worth protecting. Here's some hopeful insight into what's happening in Himachal Pradesh.
Sheep rearing in Himachal Pradesh has always been a significant component of the rural economy and the most important source of livelihood for a large percentage of small and marginal farmers engaged in sheep rearing in rural and tribal regions of the state.
"It is a matter of pride that some private players are also investing in the organic certification and other certifications like Responsible Wool Standards of the Himachali wool in some parts of the state and catering to the small markets in the West," an official spokesman said here on Sunday.
---
Wool Flowers in Bloom
Here's a fun story out of Roncheng in Shangdong Provence, China.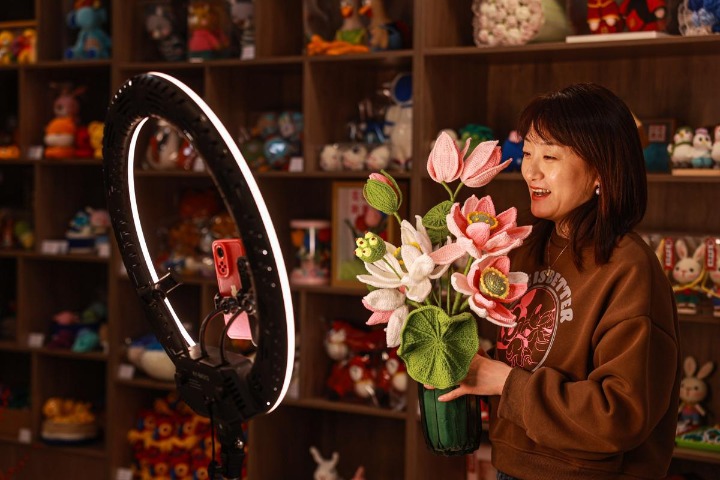 ---
What kind of impact can recycled wool really have? So far, we haven't had enough data. But Woolmark commissioned the world's first peer-reviewed textile fiber cradle-to-grave lifecycle assessment study to find out more.
Findings indicated that the number of garment wears and length of the garment's life is the most influential factor in determining garment impacts. But the indication relies on recycled garments being manufactured to a standard that enables at least 109 wears.
The research goes on to show that the impacts of a recycled wool product can be significantly reduced by 66-90 per cent with best practice use and care, indicating that consumers have the largest capacity to influence the sustainability of their wool garments.
Once again, consumers drive change.
---

A bale of wool is only as valuable as the roughest fiber in it, making one bad call a very expensive mistake. The wool classer plays a critical role in the shearing shed. And after 15 years of doing the job, Sherri Symons is ready to train the next generation. This is a fun article.  
She talks about her career and the "screaming" demand for wool classers in Australia and New Zealand. Sherri learned to class by farm work and taking a training course offered by South West TAFE (Technical & Further Education).
---
With Government backing, a New Zealand company (T&R) has successfully developed a fire resistant, acoustic wall panel for commercial interiors made entirely from strong wool.
These panels have New Zealand's highest possible rating for fire resistance. Even more inspiring, T&R managed to accomplish this without sacrificing any of wool's environmentally friendly, compostable characteristics. It's another brilliant way to add economic viability to rougher grades of wool.
---
I'll leave you with a very cool story about the New Zealand startup Woolchemy, which just received $1.5 million (NZ) in venture funding to expand its business. Founded by two women, Woolchemy is poised to transform the personal-care materials industry by helping move it away from synthetics and toward wool.
The company currently has two core products that transform wool into an ultra-absorbent reusable and disposable material used in diapers and menstrual support, or for reusable hygiene products.
It all leads us back to a familiar question: Is there anything wool can't do?
Until next time,
Clara
Comments