The Wool Wire | June 1, 2023
Meet an American wool legend, save sphagnum, bake sweaters, snoop with blockchain, honor Kazakh shepherds, and learn about the next generation of prizewinning female shearers.
News snippets from the wool world
Hello, my friends!
Just like that, June has arrived. Mother Nature immediately flipped the switch to summer here in Maine.
My clematis is keeping cool thanks to a heavy mulching of raw wool. My seedlings are all being planted with a handful of wool pellets as a safeguard against dry spells. And inside the house, my winter wool duvet is about to be aired and stowed away for the summer so that a lightweight one can take its place.
As you can see, wool never goes out of service in our house—it just shifts shape. Foundation Flockers might want to review
this deep dive on wool's utility in hot weather
. (Hint: Did you know that wool also offers excellent UV protection?)
Here in the Wool Wire universe, I've found some particularly fun gems for you to enjoy this week. We learn how wool is being used to help preserve sphagnum moss in Dartmoor, how blockchain technology promises to help us gain better insight into the contents of our closets, how women are conquering the global shearing stage, and how Kazakh sheep farmers continue to tend their flocks.
But first, we have a profile of an iconic figure in the American wool industry. If you've never heard about Larry Prager or Center of the Nation Wool before, you're in for a treat.
Nearly 20% of the wool grown in this country moves through one warehouse, Center of the Nation Wool, in Belle Fourche, South Dakota. Its CEO, Larry Prager, is a legend in the American wool world. He's also extremely low-key, which made this profile into his remarkable life that much more special.
He calls himself a "product of the system" but his career has been anything but run of the mill.
If you want to hear Larry speak and get a slimpse into the wool warehouse, check out this recent piece from South Dakota Public Broadcasting.
---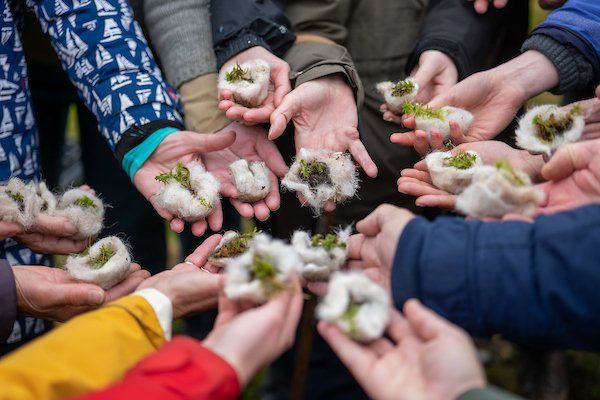 The Art and Energy Collective is inviting people to make small woollen nests in which sphagnum moss can be planted and grown on the moor. The wool will be used to stop the moss getting washed away and will allow it to get established.
Their project, How to Bury the Giant, aims to educate people on how moss eventually forms peatlands which store carbon below ground.
I love this project so much! You can join the collective too. And if you have five minutes to spare, here's a beautiful backgrounder on why mosses matter.
---
Here it is, the news tidbit that sent me down quite the moth-prevention rabbit hole. At first I was skeptical. Baking your woolens? In an oven? What kind of ridiculous nonsense is this?
But after checking with several experts, I have to acknowledge that this isn't as bizarre as it may sound. If the freezer isn't an option, you really can bake your woolens—at 120F for 30 minutes—to kill moth and beetle larvae.
---
Curious how your clothes were made? There's now an app—and new cutting-edge blockchain technology—for that, which could transform the concept of luxury.
Many luxury brands are now harnessing the power of technology to meet the demands of an increasingly conscious wave of consumers who make purchasing decisions based on where things come from and the practices and processes involved in their production.
Obviously we still need to keep our greenwashing sensors on high alert, but this is an example of the potential for blockchain technology to provide greater insight into where our clothes came from.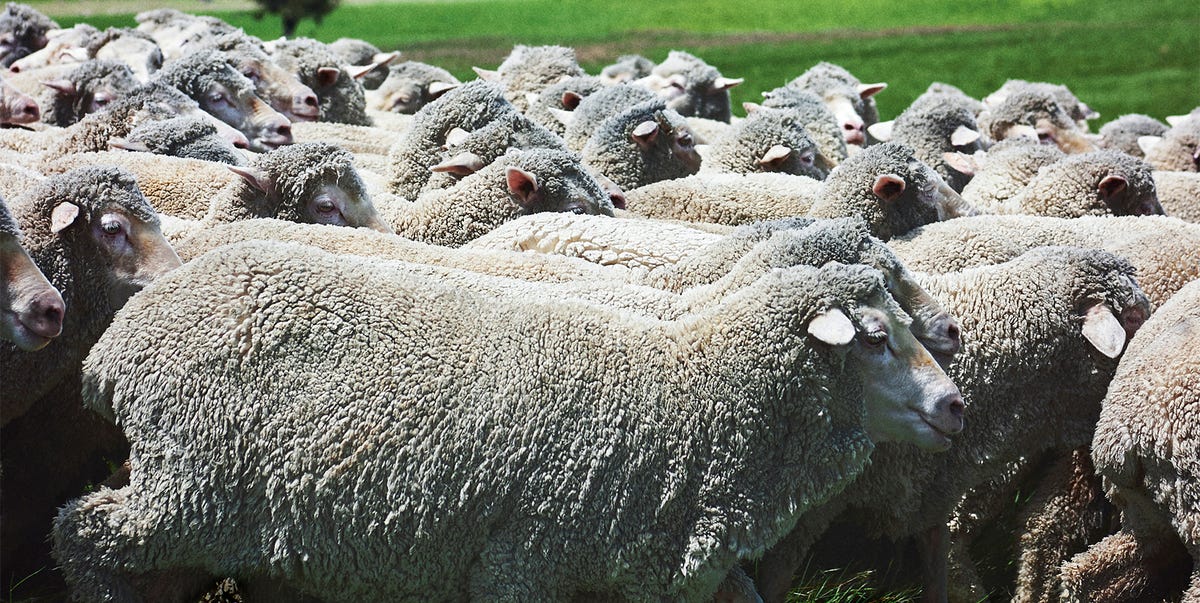 ---
Once considered the exclusive domain of men, sheep shearing is being transformed by a new wave of women practicing the craft.
With shearer trainers focussing on shearing technique and balance rather than brute strength, there are an increasing number of women willing to pick up a handpiece and join the shearing industry.
Are they any good? I'll let the numbers speak for themselves. At the 2022 Australian Shearing and Wool Handling Championships that took place in Bendigo last November, a whopping four young Australian women won titles. In this Mirage News piece, they talk about how they got into shearing, their educational backgrounds, and why they love the work.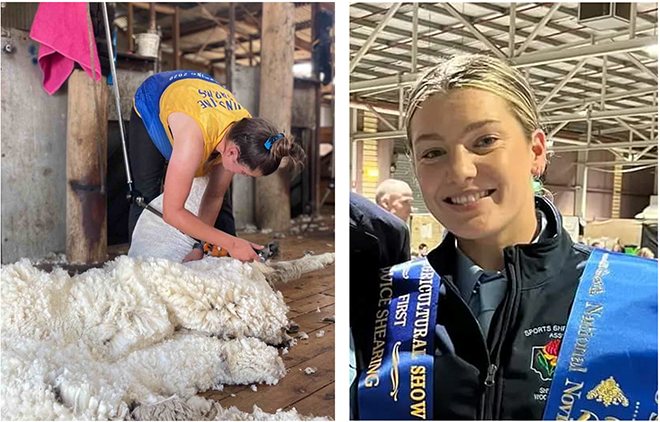 ---
Finally, I'll leave you with a gorgeous piece of journalism about the lives of Kazakh sheep farmers.  
To visit Kazakh shepherds in the winter season, I first have to reach Qonaev, a small city in southeastern Kazakhstan, before beginning a long and arduous drive across the steppe. It's best to travel in the morning when the ground is still frozen and the car less likely to get bogged down in mud.
As always, I thank you for your curiosity, your readership, and your support.
Until next time,
Clara
Comments