The Wool Wire | September 7, 2022
Woolmark's new powerful campaign, plus the London Sheep Drive, compostable carpet, thrifting wool, sheep sustainability report, research on chemical residues in wool, a new Merino sock company, best of AU wool blankets, Sustainable Fashion Week in the UK
News snippets from the wool world
Greetings, wool people!

September is upon us. I come to you with an abundance of cool things happening in the world of wool right now, from sheep crossing London Bridge to new research on wool as a strategic war commodity.

You'll also discover some tips on thrifting for vintage wool Pendleton (and a nifty fabric scanner being tested in the UK), plus compostable rugs, new socks from a US company, and some deep geekery on sustainability and chemical residues in wool.

But first, the video from Woolmark that has everyone talking.

Enjoy!
A few days ago, Woolmark dropped a stunning ad campaign that will run across the US, UK, Australia, and France for the month of September—including on billboards in Times Square and Piccadilly Circus.
Called "Wear Wool, Not Fossil Fuel," the campaign includes a microsite and a powerful 60-second video that drives home the connection between polyester and petroleum.
It opens with people struggling to get out of (what looks like) a swimming pool of crude oil, accompanied by the caption, "Every 25 seconds an Olympic-sized pool of oil is used to make synthetic clothing." Our swimmers then proceed to strip off the oil and step into a natural world where, you guessed it, wool reigns supreme. It's beautifully done.
Woolmark research found that, while more than one-third of consumers worldwide are willing to pay more for sustainability, eight out of 10 people still don't even know that synthetics are derived from fossil fuels. Says Woolmark, "We're here to remind you to check the label of your clothes, change how you consume and make cleaner, greener choices."
It's a powerful message. If it resonates with you, I urge you to share the video far and wide.  
---
Should you happen to be in London on September 25, be sure to head over to the London Bridge to enjoy this "annual livery event re-enacting a Freemen's ancient right to herd sheep to market over London Bridge" without paying a toll. It's the 10th annual fair, and sure to be educational but also lots of fun.
While the Sheep Drive itself is sold out, I bet you could still catch a glimpse of the sheep (and their humans) from either side of the bridge. The Livery Fair, which takes place at the Monument to the Great Fire of London that same day, will be open to the public.
---
I am super excited about this one. On September 15, Researcher Madelyn Shaw will present her 2022 National Library of Australia Fellowship research on the global wool trade. Her study centers specifically around the role wool has played as a military resource from the American Civil War to the Korean War.
"At its heart are the close, often contentious, ties among Great Britain, Australia, New Zealand, and the United States. But it also reveals how British control of nearly half the world's wool during two world wars drove 'have-not' nations—the US, Germany, Japan, Italy—to search for substitutes, and eventually, the synthetic fibres which threaten our environment today."
The presentation will be livestreamed online via the Library's Facebook page, and you'll be able to replay it and other library livestreams later.
---
Need proof that consumers really can have an impact? Check out what's happening in New Zealand. While wool itself is compostable, wool carpet isn't always so. It's often given a polypropylene backing and latex treatment that won't biodegrade. But, citing consumer demand, New Zealand rug and carpet maker Bremworth has been working to develop a fully compostable carpet alternative.
"Kiwi wool researchers have developed a compostable, plastic free prototype rug through a $4.9 million sustainability initiative bringing NZ's wool export industry closer to mass production of fully compostable carpets." (read more)
---
Waste Not, Want Not

A professional reseller gives tips on how and why to shop for vintage Pendleton items at thrift storess. Meanwhile, for clothing that has been worn beyond resellability, the UK's Salvation Army has a novel solution. Garments deemed un-sellable are scanned with a "super scanner" that helps sort items by color and fiber category (wool, cotton, polyester, or viscose) to keep recyclable fibers out of the landfill. It's all part of a larger move towards "circular fashion" and preventing wool from being sent straight to the landfill.
---
In this pathbreaking effort to measure sustainability, Australia - "the largest producer and exporter of premium quality fine wool and the largest exporter of sheep meat in the world" - wants to take the lead. They see the potential for all sheep producers to move towards transparency in documenting their efforts to respond to consumer demands for environmental impacts.
"From reducing greenhouse gas emissions and climate change adaptation to animal husbandry practices and on-farm safety, the annual report is a documented baseline on how we as an industry are performing."
You can read the full report here.
---
The International Wool Textile Organization has released the results of the latest research on chemical residues in wool. The good news: They found "low levels of agricultural chemical residue in greasy wool from Australia and NZ but also a sustained downward trend." The study was undertaken in response to EU regulations and "increasing consumer interest in improved safety and environmental standards"—proof yet again that consumer pressure really can bring about positive change. (Note: Simply hit "skip" when you're asked for your email to read the article.)
---
...and their flagship product is Merino socks. They're made in Colorado and priced between $22 and $24.
---
As a firm believer in the magic powers of the wool blanket, it made my heart go pitter-pat to see Vogue Australia pull together their opinion of the 12 best wool blankets on the market. While this was written for the Australian market, some clever Googling will help non-Australians find sources for many of these brands internationally.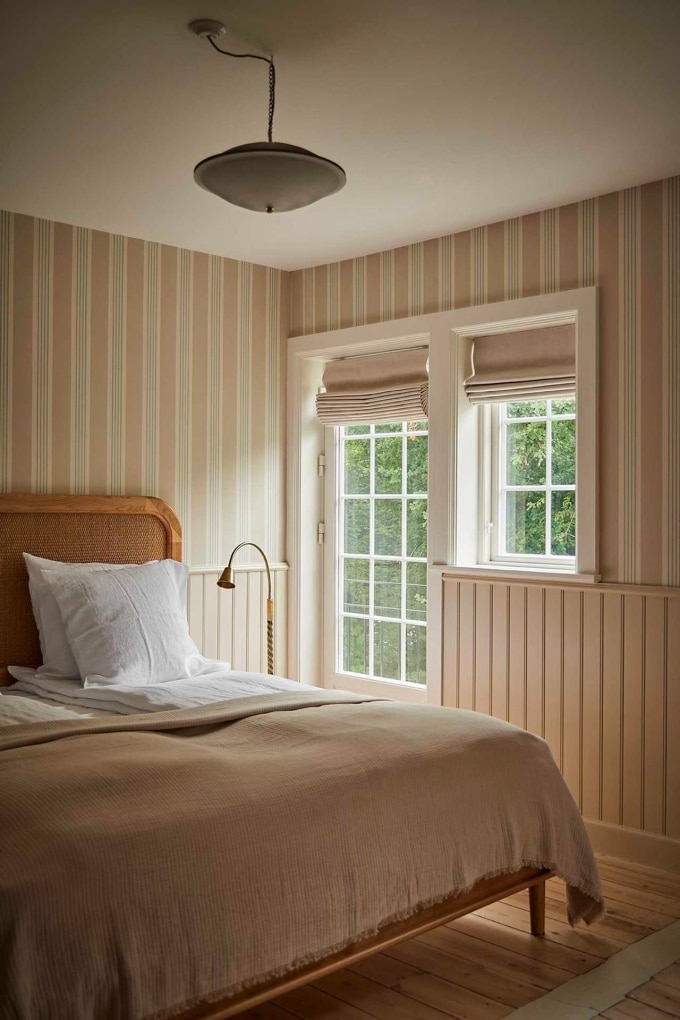 ---
And finally, Bristol is set to host the UK's first Sustainable Fashion Week (SFW) on September 16-25. The event features panel discussions, a pop-up clothes exchange, a catwalk show, and calls to action organized around the themes of regenerate, rewear, repurpose, and reconnect.
"Whether the fibres are natural or synthetic, their origin is the land," says SFW founder Amelia Twine. "We should enjoy the immense possibilities clothing gives us to express ourselves, but should never forget that we are, in every second, connected to the soil and the wider natural world through the fabric touching our skin."
All of us here have the capacity to advocate for wool and the crucial role it will play in the evolving future of sustainable fashion.
Thanks, as always, for your readership and your support.
Until next time,
Clara
Comments