The Wool Wire | October 6, 2022
A tale of three blankets, plus hard chairs made of soft wool, NZ leads in educating kids about wool, Canada challenges the PEF, Michigan's Lake Superior Woolen Company, shepherds in the NYT, and wool harvesting workshop.
‌                                                                      
News snippets from the wool world‌‌
Hello, wool friends!

It's a gorgeous fall day here in Maine. The leaves are reaching those bold autumnal shades I always wish I could re-create in a sweater but never dare try.

We have loads of things to explore this week, from a (literal and figurative) roving classroom in New Zealand to a powerful story in The New York Times about the plight of Latin American shepherds in the United States.

There's also news of a freshly licensed needle-felting kit for fans of the animated short Robin Robin, as well as an update from the founders of Solidwool.

In honor of the return of cool weather, we begin with a tale of two blankets.
Pancho's Blanket
Our first blanket tale is a beautiful one involving a Kansas City startup with deep roots in Mexico.
"The brothers grew up as missionary kids in Tlaxcala, which is about two hours southeast of Mexico City. Garvey's parents and brother still live there and he spends about half of his time in Kansas City and the other half in Mexico.
But supporting Mexican artisans and stimulating the local economy is only part of the goal for the company. A portion of the proceeds go to Feed a Family — the nonprofit he recently started with his family — which provides food and clothing to families in the Tlaxcala community."
---
Small-Batch Blankies from Michigan
For those who want to know exactly where the wool in your blanket came from, check out Lake Superior Woolen Company. They raise a flock of 400 Polypay sheep on their farm in northern Michigan. They send the wool to Canada to be scoured, carded, dyed, spun, and woven into blankets. They also have mattress pads. This direct-to-consumer model has helped keep the flock self-supporting, which we know can be a rarity these days. I also love how much this model underlines the seasonal nature of wool. When it's gone, it's gone. We have to wait for the sheep to grow more.
---
OK, I know I said two blanket tales, but I just got an email from Ibex that their American-made blankets are back in stock. My mom gave me one for Christmas last year and it's wonderful—light yet thick and warm, with a sublime wooly smell.
---
Enough about blankets! Let's have a seat—specifically, on the Hembury chair from Solidwool. It's not puffy or padded at all, and yet the composite material that forms each chair contains the equivalent of one Herdwick sheep's fleece.
In 2020, Solidwool announced that it was ceasing production. One of its founders had a health scare. Roger Oates Design has since become a custodian of the Solidwool brand and has resumed production.  
"Despite its special qualities, Herdwick wool has lost its perceived value over time, and is today considered one of the lowest value wools in the UK. With the ambition of giving this underrated material a new lease of life, Solidwool combines the wool with a bio resin as part of a unique manufacturing process."
Better yet, Solidwool's founders Hannah and Justin Floyd are doing well. They were recently interviewed in the podcast Material Matters with Grant Gibson. I was fascinated to hear how they came to use wool in the first place. Their goal was design innovation and putting people to work—the wool came afterwards. It's worth a listen.
---
A (Literal) Roving Classroom
Picture this: A truck pulls up at your local elementary school. It's carrying a 20-foot shipping container that has been converted into a mobile classroom. The doors open to reveal a mobile woolshed complete with interactive exhibitions, carding stations, and even a mini loom. New Zealand's Wool in Schools program has two of these mobile classrooms available upon request. As of August, they had welcomed their 25,000th student. Imagine if we could do this around the world.
---
Get Your Felt On
Aardman Studios is legendary for having created characters such as Wallace and Gromit and Shaun the Sheep using modeling clay. But in their latest short film Robin Robin, they used felted wool to achieve a softer look. In a move that makes all the sense in the world, the studio has signed an exclusive licensing deal with UK crafting business The Makerss to produce a Robin Robin needle-felting kit so people can re-create the character at home.
---
The Shepherds of our Wide Open Spaces
Back in June, I told you about a lawsuit being filed on behalf of Latin American sheepherders here in the United States. It claimed, among other things, that certain western ranches were engaging in cartel-like wage suppression. The New York Times picked up the story and has done a powerful piece that explores the issues deeper.
---
The kerfuffle surrounding the European Commission's Product Environmental Footprint (PEF) Methodology continues. Now the Canadian Wool Council has announced its support for Make the Label Count, which challenges the PEF methodology.
"The European Commission's PEF is placing synthetic fibres and natural fibres on a level playing field by not acknowledging that synthetic fibres are derived from petrochemical, non-renewable, non-biodegradable plastics.
The Canadian Wool Council and others want to ensure fairness in the labelling benefits of all natural fibre producers and help prevent corporate greenwashing."
---
Finally, here's a great opportunity for any of you who've dreamed of mastering the art of shearing—or, as it's being called now, "wool harvesting." But you'll have to act fast, because the program is next week.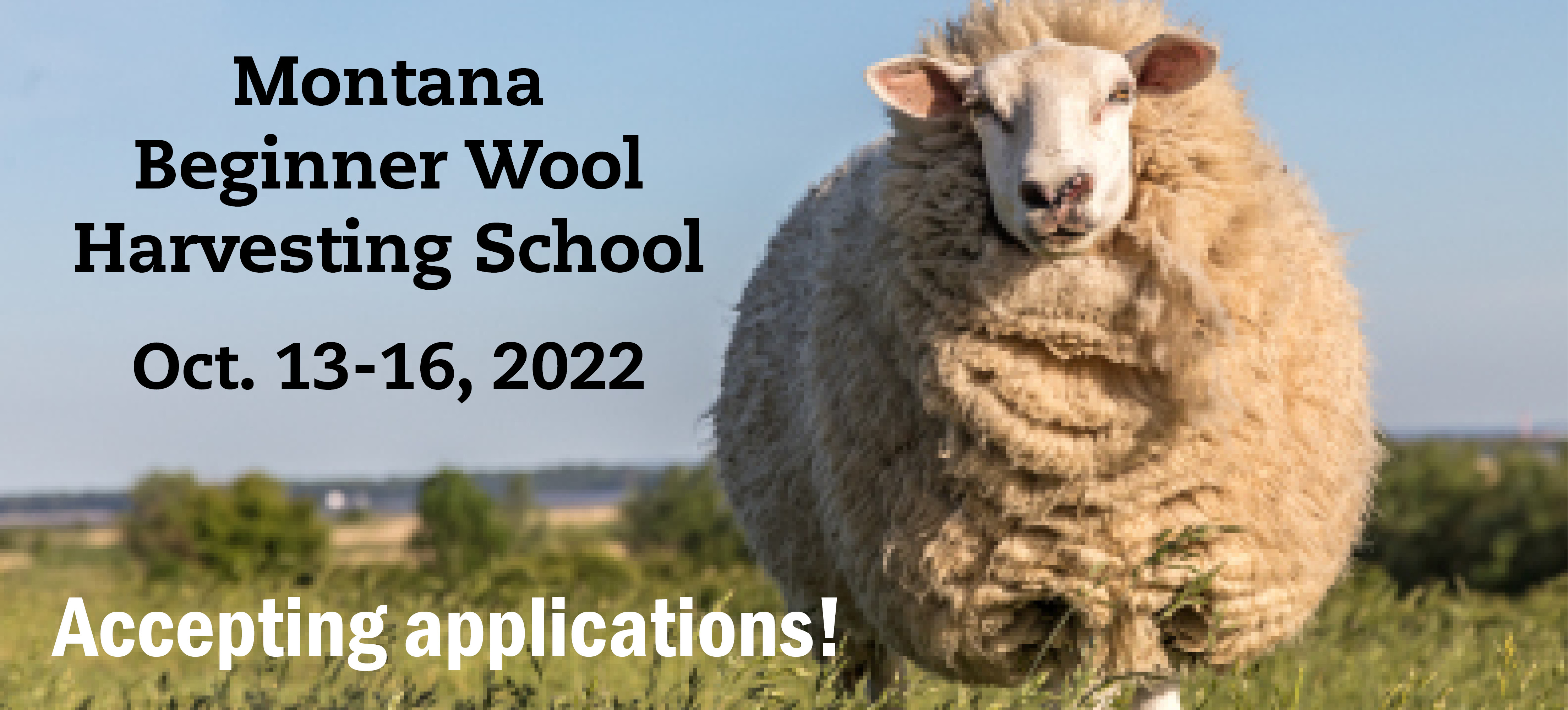 That's it for now! But as you know, there's always more when it comes to wool.
Thank you for your readership and your support.
Stay curious and keep the wool handy,
Clara
Comments