The Wool Wire | October 18, 2023
Debunking labels, making shoddy shine, healing Fukushima with sheep, celebrating New England, toasting Croatia's new pellet biz, and going regenerative in Australia.
News snippets from the wool world
Greetings and welcome to another issue of The Wool Wire!
I wanted to extend a special welcome to those who found me through the Articles of Interest podcast. If you haven't heard the episode yet, you can
listen here
.
The episode is ostensibly dedicated to the question of whether it would be more ethical to wear human hair than other fibers—and then I explain things from the standpoint of sheep and their wool.
In
our last Wool Wire
, I mentioned how recycled wool is being reframed as a sign of virtue. We have more evidence of that this week—this time from the raised pinkies of Savile Row tailors.
Then, we look at how sheep are helping rebuild Fukushima, how wool fertilizer is booming in Croatia, how two Boston-area wool legacies continue, and how one Australian-owned, Australian-grown, and Australian-made garment company is moving regenerative agriculture forward.
But first: Let's take back the label!
Introducing the Filter by Fabric Initiative
One of my biggest pet peeves is the use of the word "fleece" to market a fabric made not from wool but from petroleum-derived synthetic fibers. It's part of a bigger trend of using deceptive words (always anchored in wool and natural fibers) to sell a product made from plastic.
I thought it was a lost cause, but Woolmark is spearheading a new campaign to demand more truthful product descriptions so that we can filter by fabric when shopping. To learn more about the Filter by Fabric initiative, and sign the pledge, go here.
---
Recycled wool strolls along Savile Row
A new "circular" wool fabric was unveiled at Wool Week, marking the continued cultural elevation of recycled wool. In this case, 200kg of material waste was collected from Savile Row tailors, recycled by Yorkshire-based recycling firm iinouiio (an acronym for It Is Never Over Until It Is Over, pronounced 'in-oo-e-o'), and then woven into cloth by Woven in The Bone, a micro mill in Scotland.
It was a limited-edition cloth for Wool Week. But if we consider that iinouiio was acquired in 2022 by the UK-based Camira Group Holdings Limited, big money is being bet on a future in which recycled wool is routinely part of the global offering.
Here's a piece about the project, if you'd like to go deeper.
And here's a quick video showcasing the key points in the wool-recycling process.
---
This has to be one of my favorite stories of the year. Akikazu Fukano's grandfather ran a racehorse ranch in Katsurao, Fukushima Prefecture, but was forced to abandon it when the area was evacuated after the nuclear accident in March 2011.
When it was safe to return, Akikazu decided to use his grandfather's land to help revitalize the village. Instead of horses, however, he chose sheep.
Fukano focused on raising sheep for meat as the demand is high globally and the market is expected to continue growing. He invited a 48-year-old livestock farmer in the village who used to work at his grandfather's ranch to join him and they started raising 30 to 40 Suffolk sheep in 2018. The lamb became popular for its melt-in-your-mouth texture and began to be used by high-end restaurants in Tokyo and other places.
In 2020, that tasty lamb caught the attention of Kensuke Konaka, the president of major men's clothing company Konaka Co.
Fukano met with Konaka in Tokyo and talked about his efforts to improve the taste of the meat and his enthusiasm for the village's revitalization. Then Konaka said to Fukano, "I would like to work with you to develop suits using carded wool."
And so they did! Here's the rest of the story...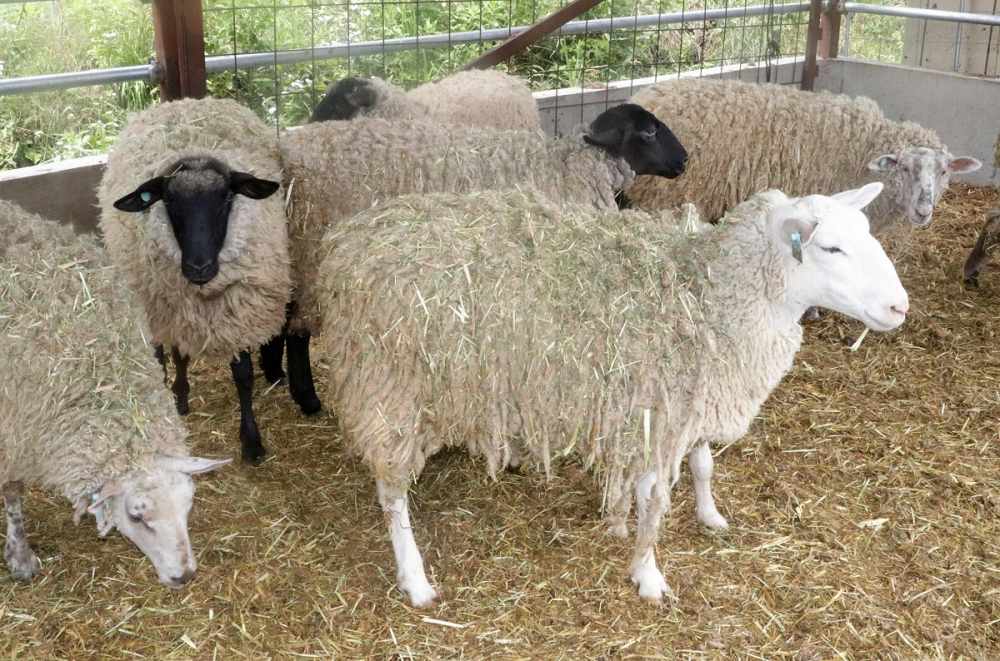 ---
In New England, the ABC affiliate WCBV just did a great story about New England's storied history of textiles. It focuses on two neighboring businesses with more than 250 years of experience combined: the Draper Knitting Company and RH Lindsay Company.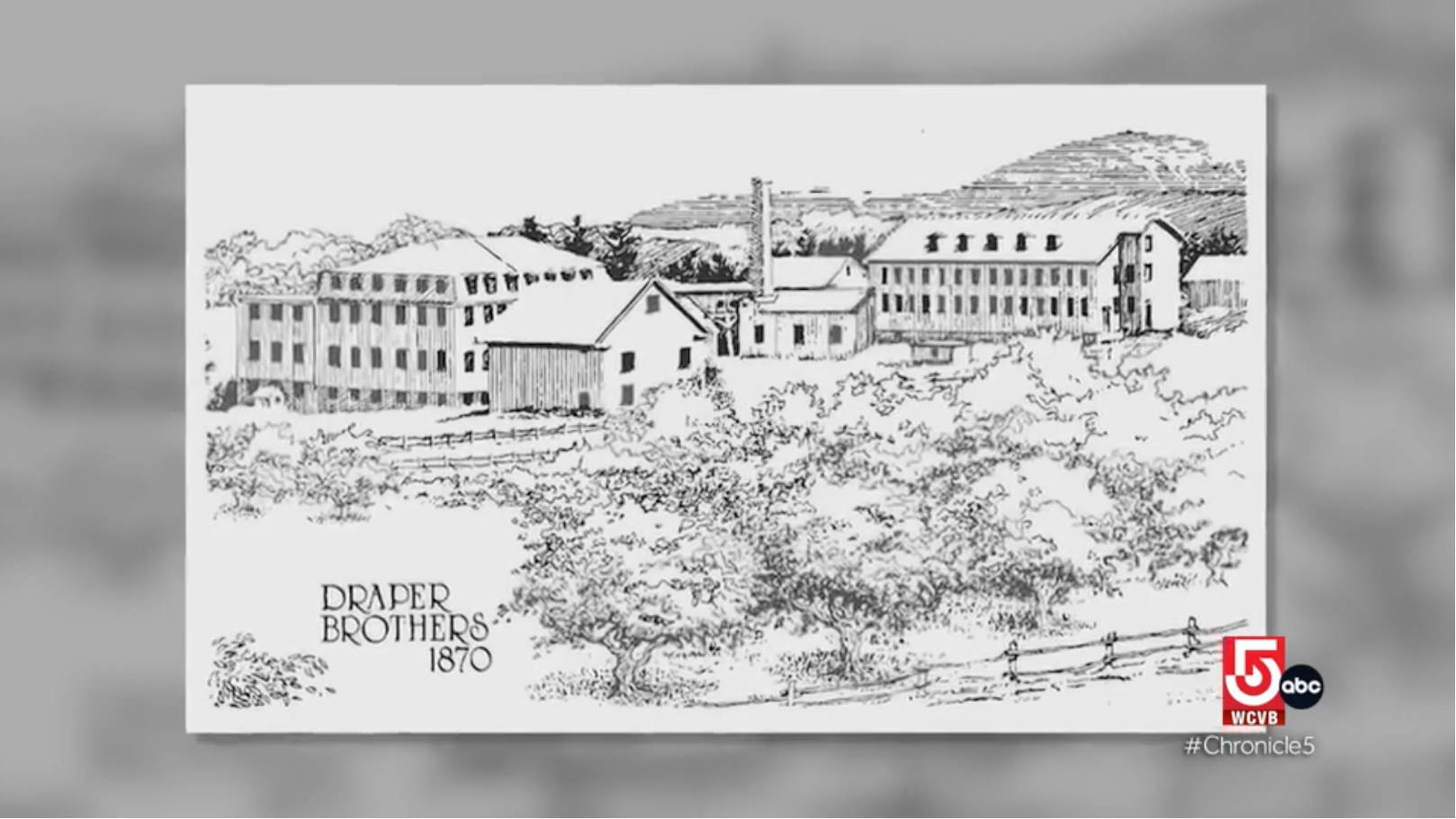 ---
Wool pellets have been gaining popularity in North America for a few years. I was thrilled to see Croatia getting into the business—and it's certified organic, too.
The factory is called Eko Lika Greennovation and its product Woolee. It is owned by Dragica Jerkov and operates as part of the company Fema d.o.o.
Jerkov said at the opening ceremony that the factory will initially be able to treat 120 tonnes of wool a year and that it plans to increase its production by using different shearing machines for all six sheep breeds reared in Croatia.
Since wool pellets and wool garden products are usually made from grades of wool that have little or no commercial value, this means good things for sheep farmers. Finding use for these products helps everyone—including the earthworms.
---
Finally, I enjoyed this profile of Modern Merino, a wool garment and accessory business started by a wool-growing family in Australia. They manufacture all their products in Australia using the wool from their flock of 5,000 superfine Merino sheep. I especially admire their deep commitment to healing their land through regenerative agricultural practices.
"For example, 23% of our Kangaroo Island property consists of native bushland which we do not graze; it is left entirely to the native flora and fauna. And on our Adelaide Hills property, we have planted thousands of native trees and shrubs, and fenced off 30-hectares of waterways and gullies to prevent erosion and provide homes to the native fauna," says Chris Atkinson.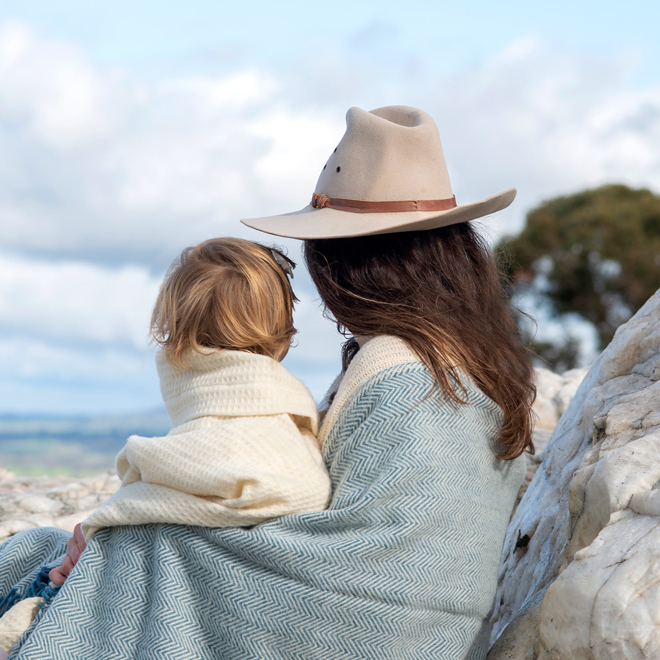 For-profit business and conscientious land-management practices aren't mutually exclusive.
Thanks, as always, for your readership and your support.
Until next time,
Clara
Comments