The Wool Wire | September 20, 2023
Woola wins, big dye comes to Mountain Meadow, Holly Browder goes local, Sheep Inc gets negative, single-farm hats from Kaminski, a coarse wool solution in New Zealand, traceability comes to Vietnam.
News snippets from the wool world
Hello, friends!

I come to you with a fresh tray of wooly tidbits and morsels and treats and nibbles and delicacies from around the world.

We meet two Perendale farmers in New Zealand who've come up with an ingenious solution to the perpetual "eww, it's scratchy!" complaints. We have single-farm hats from Australia and sweaters from Long Island and an update on traceability initiatives in Vietnam. And finally, my favorite wooly bubble-wrap makers have won another award.

But first, let's head out west to find out what's happening at Mountain Meadow Wool.
---
The largest full-service spinning mill in the American West is about to get even larger. Earlier this summer, Mountain Meadow Wool purchased industrial dyeing equipment to augment its offerings—expanding from custom hand-dyeing capacity of 25 pounds per day to a whopping 300 pounds per day.
After the new dyeing facility is up and running, Mountain Meadow will be one of only three contract dyeing facilities in the country. Producers Mountain Meadow works with also like that the facility is a one-stop shop. Instead of having to send their products from someone who scours wool, then to someone who dyes and then again to a knitter, Mountain Meadow is able to do all of those steps in one place.
For larger yarn companies looking for faster and more consistent dyeing of larger lots, this will be a game changer.
---
The global fashion industry is currently valued at $2.5 trillion. It is built on a massive network of importers and exporters, and it relies on offshoring and outsourcing. Which is why I so enjoyed this case study of Holly Browder, who is building her own line of clothing on Long Island—using the wool from her very own flock.
Holly Browder is the owner of Browder4050: a small-scale, sustainable apparel collection. Using the wool from her own flock of sheep, she offers a small range of sweaters and other knits that are ethically grown, milled and knitted right here in New York state.
---
Even in that great big multinational fashion world, however, things like traceability are still possible. Here's what's happening in Vietnam.
By implementing FibreTrace technology, Vietnam's Fashion Enterprise and R&T Industry explain they can now offer traceable Australian Merino wool, ensuring visibility and accountability from spinner to shelf.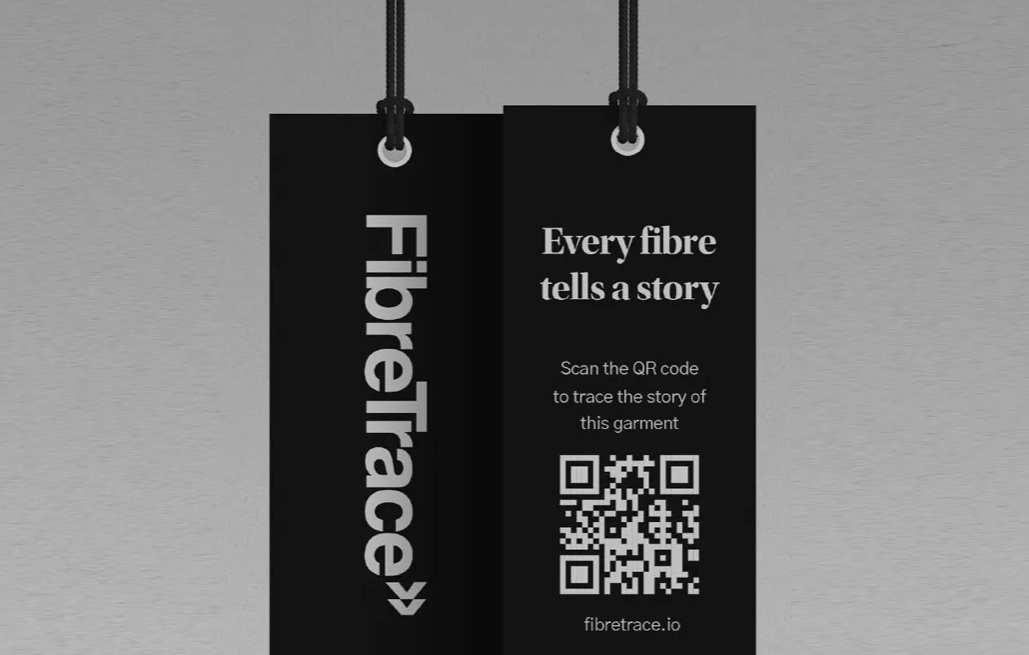 With the second phase already underway, applying the technology at the scouring stage, the companies add they are now on track to provide a seamless traceability solution for the entire supply chain. This includes Australian scouring, China top making, top dying, yarn spinning, and garment knitting in Vietnam.
---
We keep hearing about "carbon-neutral" this, "carbon-neutral" that. But in 2020, Sheep Inc. went one step further with its carbon-negative sweater. (Not "negative" as in "bah humbug" but as in more carbon was sequestered than used in the manufacturing of the sweater.)
Now, the company has added a carbon-negative T-shirt to the line-up. This 100% wool tee is fully traceable back to the farm, it comes with a lifetime repair guarantee, and you can scan its tag to trace the full journey of those fibers and do the carbon math yourself.
Knitwear brand Sheep Inc has launched what it describes as the world's first naturally negative carbon footprint t-shirt with a Near Field Communication (NFC) enabled tag for consumers to trace the source and environmental impact of their purchase.
But you'd better start saving, because this t-shirt will set you back $180.
---
Speaking of being able to know where your wool came from, how about one of these hats from Australia-based designer Helen Kaminski? Several of the hats in her Conscious collection use wool from the Barunah Plains sheep station in Victoria.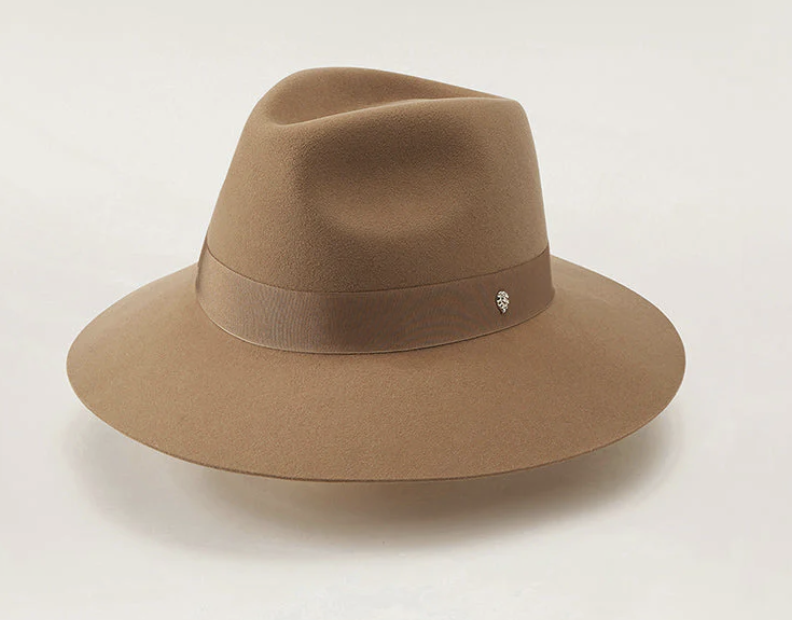 The brand's ultra-fine wool felt Conscious collection encapsulates Helen Kaminski's considered and mindful use of materials. The 'hat hoods' used in the collection are made from traceable and responsibly sourced pure Merino wool from wool-growing property Barunah Plains, located about 40kms west of Geelong, Victoria.
If you want to get even closer to the wool in your hat, how about booking a stay in one of their converted shearing sheds?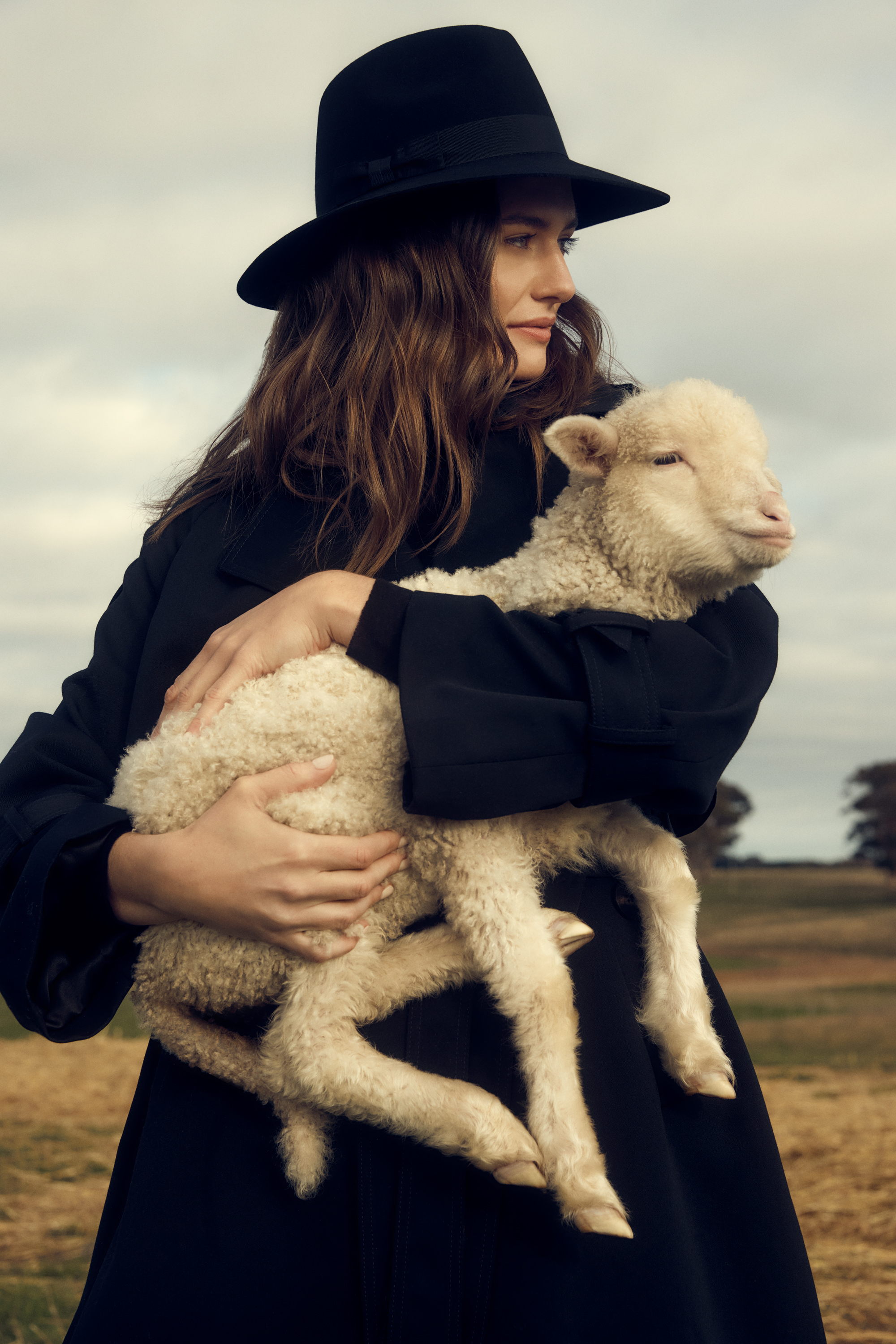 ---
We've talked about the struggle that non-Merino farmers are having right now, as the market value for coarse wools continues to plummet. This matters because the world cannot live by fine wool alone. And when farmers can't make money off their wool—as is the struggle in New Zealand and elsewhere—they may be tempted (or forced) to sell their land to foreign companies who come in and plant trees for carbon offset credits. The loss of farmland is becoming critical.
Our obsession with "soft" is partly to blame. Many consumers haven't been sold on the notion that sheep grow different kinds of wool that's better suited to some things and not others. There's a breed for every need. The world doesn't run on Merino alone. But how do we get other kinds of wool into people's hands?
I love what these New Zealand farmers are doing. They raise Perendale sheep, a breed developed for New Zealand's hill regions based on Romney and Cheviot genetics. The wool is strong and springy and wears like iron. But for people hooked on soft, that might not cut it.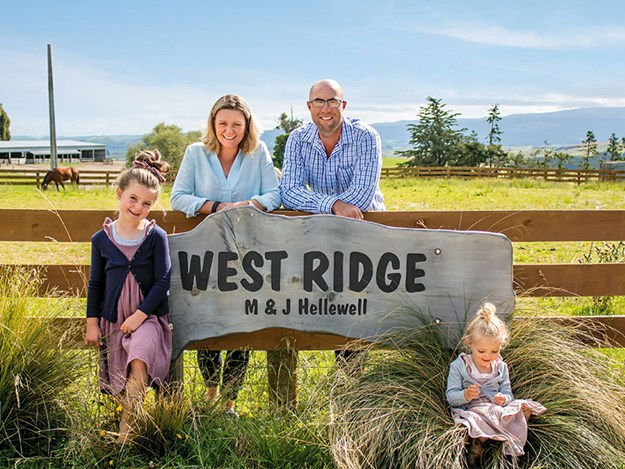 So Marie and Murray Hellewell decided to take the finest lambswool from their Perendale flock, make sweaters from that wool—but line these sweaters with Merino.
Their lambs' fleece is sent to Timaru to be scoured, then on to Wellington to be spun and dyed. The finished wool is then sent to Dunedin to be knitted into the jerseys by the team at Otago Knitwear.
So far, the sweaters have been worn by local primary school children as part of their uniforms for the past three years. I want to believe that once people see how much better the Perendale performs, they'll be open to trying more kinds of wools.
---
And finally, some of you may recall last December when I first mentioned the Estonian startup Woola. I loved (and still love) how they're not only using regionally sourced wool for packaging, but they've designed it to look somewhat like bubble-wrap. What better way to help people transition away from plastic and toward more sustainable materials?
Earlier this summer, they took home a new award. This time they won the "Sustainability & Greentech" category in LVMH's Innovation Award, which spotlights the global innovators LVMH considers most promising. (LVMH is the international luxury conglomerate Louis Vuitton Moët Hennessy.)
"We are thrilled to be recognised as a Sustainability and Greentech category winner of the LVMH Innovation Award," Anna-Liisa Palau, the CEO and cofounder of Woola, told Estonian World. "The plastics industry is broken for two reasons: dependency on fossil fuels and single use mindset. Replacing plastic is a tough fight since we are new in the market. This recognition from LVMH lends us the trust we need to reach more companies. This is highly valuable to us," she added.
Well done, Woola!
On that note, I'll let you get back to your day.
Thanks as always for your readership and your support.
Until next time,
Clara
Comments