The Wool Wire | September 6, 2023
Understanding the wool market, mandatory eID tags in AU, Bloom Woolen Yarns, profiles of 4 woolen mills, Scotland's Blackface sheep, Peruvian shepherds
News snippets from the wool world
Hello, friends!

September is here, although if the current forecast is any indication, I suspect you'll need to keep those wool blankets stowed a while longer.

While we wait for things to cool down, I propose we hop in the wooljet and see what's happening around the world. We start in Australia, where they're celebrating an innovation that is bringing unintended benefits. Then we head to Washington, dip down to Peru, swoop back up to West Virginia, then Kentucky, western Massachusetts, and finally Maine. As you'll see, there's definitely an upswell of support for smaller mills, and I am 100% here for it.

Let's go!
---
While electronic identification (eID) tags will become mandatory across Australia by 2025 as part of a biosecurity preparedness program, it turns out they're also a handy way to provide the traceability that consumers have been asking for. I enjoyed this brief video profile of one early adopter of the tags.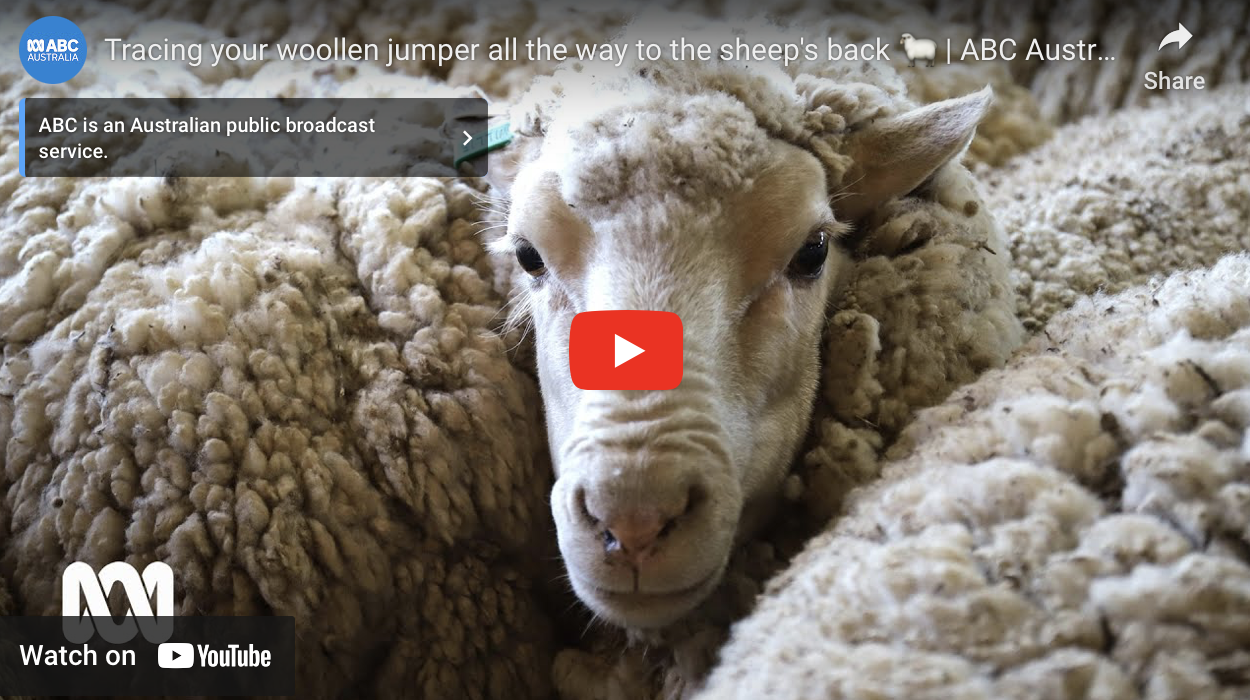 ---
Knowing where the wool in your socks came from is one thing—but what if you could know who took care of the flock, too? I loved this profile of eight Peruvian shepherds who work for a large ranch in Washington. (The story originally ran in Outside Magazine in 2018, but the photos and stories are as relevant as ever.)
There's a decent chance that the wool in your outdoor gear came from these animals: the sheep from S. Martinez Livestock, near Mabton, Washington. It's the last large-scale sheep-herding operation on the state's public forestland. The wool goes to companies like Farm to Feet, Pendleton, and Woolrich to be turned into American-made performance clothing. Here, workers load the sheep into trucks to be driven out to various public and private plots to graze.
---
Now we follow that wool to Washougal, Washington, for a behind-the-scenes look at how blankets and clothing are made at the Pendleton Woolen Mills factory.
---
Not everybody can operate at the scale Pendleton does. That's what makes this next story so interesting. West Virginia University and Fibershed have been working to build what they call "micro mills" to benefit sheep farmers in the state to "process their wool more effectively and shorten the supply chain." They're like e-spinners for people who want the machine to do the drafting for them.
---
In western Massachusetts, shepherdess Lisa Fortin has decided to take her wool to the next level—and she's been inviting other area farms along for the ride.
Today, in western Massachusetts and across the country, people are organizing to increase demand and rebuild the relationships and infrastructure needed for local textiles. Bloom Woolen Yarns is showing one way to do that at a local level.
"Bloom Woolen Yarns is a small yarn company gathering wool from local farms, including from our own flock of sheep, making different kinds of yarn with local mills, and naturally dyeing them in small batches," Fortin explains.
---
Small scale, big impact
The small-scale, local fiber producer movement is gaining momentum around the country. Let's give some shout-outs, shall we?
Slowly but surely, we're moving back toward local—and it feels so good.
Thanks as always for your readership and your support.
Until next time,
Clara
Comments