Sheep Dreams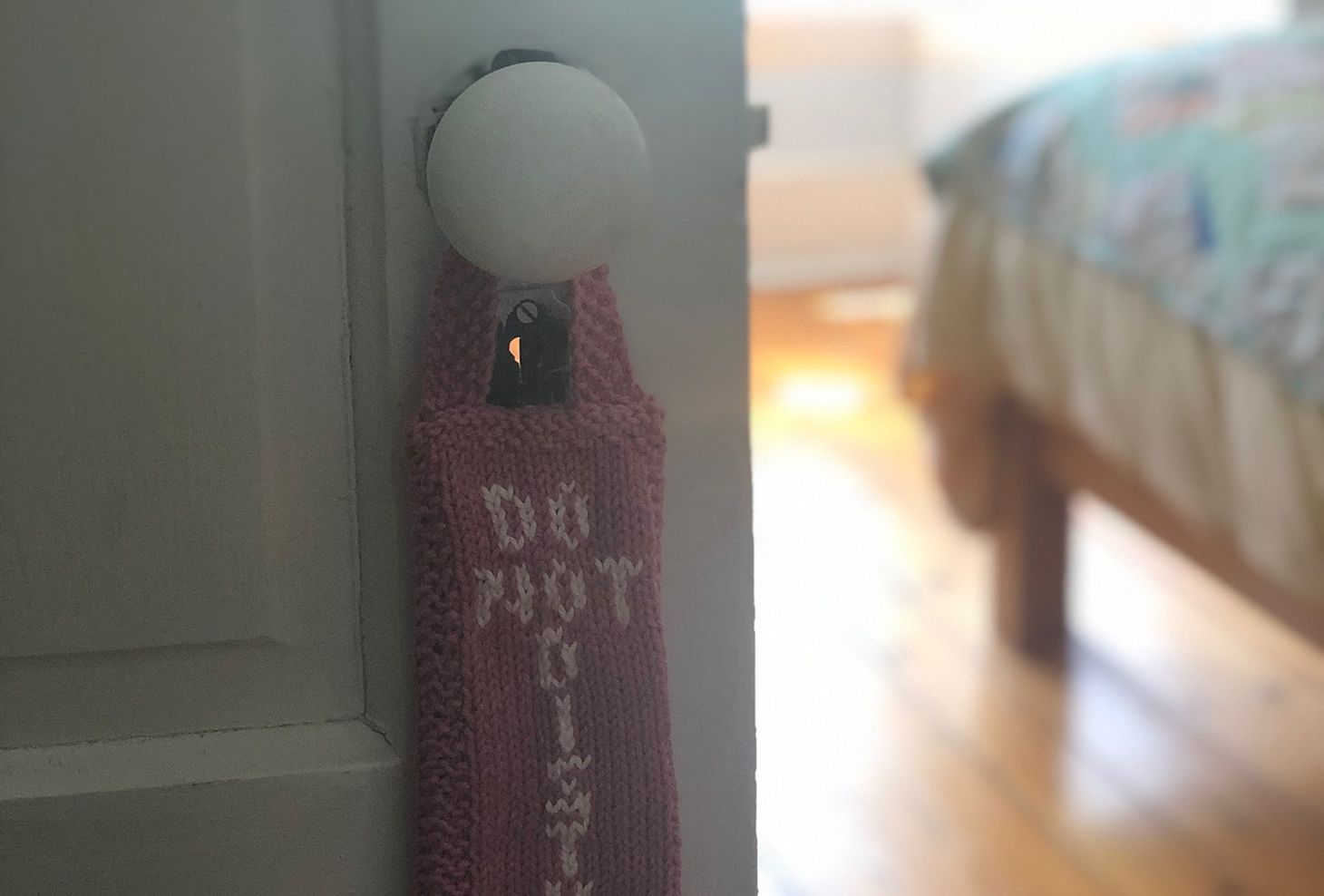 Counting sheep can help us fall asleep. But being wrapped up in wool is the magic key to falling and staying asleep. I'm talking about wool bedding. And yes, this even in the summer.
The secret is wool's ability to regulate body heat and transfer moisture away from the body. Both qualities give it an upper hand when it comes to reaching and staying in the "thermal comfort zone" needed for a deep and regenerative sleep.
Several studies back this up. By transporting moisture 43% more effectively than polyester and a whopping 67% more effectively than down/feathers, a wool comforter prevents the moisture buildup that leads to overheating that, in turn, makes you wake up at 2am and throw off the covers when you should be deep in REM sleep.
Two Key Tips when Shopping for Wool Bedding
First, check the label. A search for "Merino wool sheets" took me to this $359 Hyperwool Performance sheet set that, upon closer inspection, turns out to contain only 8% Merino. Wool sheets are still a rarity. Most of what I'm talking about pertains to other bedding, like mattress pads and comforters.
Second, unless it's going next to your skin, you don't need Merino. In fact you don't want luxuriously soft and supple, you want springiness and compression resistance. That'll provide welcome rest for your achy joints while holding open lots of space so that wool's thermoregulation qualities can work their magic. A company that tells you more about the specific wool fibers in their products is a company you want to pursue.
In terms of lively fibers with extraordinary spring to them, British wool wins hands down. That's how I found my current favorite mass-market provider of all things sheep and sleep, the U.K. company Woolroom. I have bought pillows from them, and I have bought comforters from them (yes plural, a lightweight one for warmer weather, and a medium-weight one for winter). Several U.K. readers have sung their praises to me, and they now sell in the U.S. Keep an eye out for sales and discount codes if you're on a budget.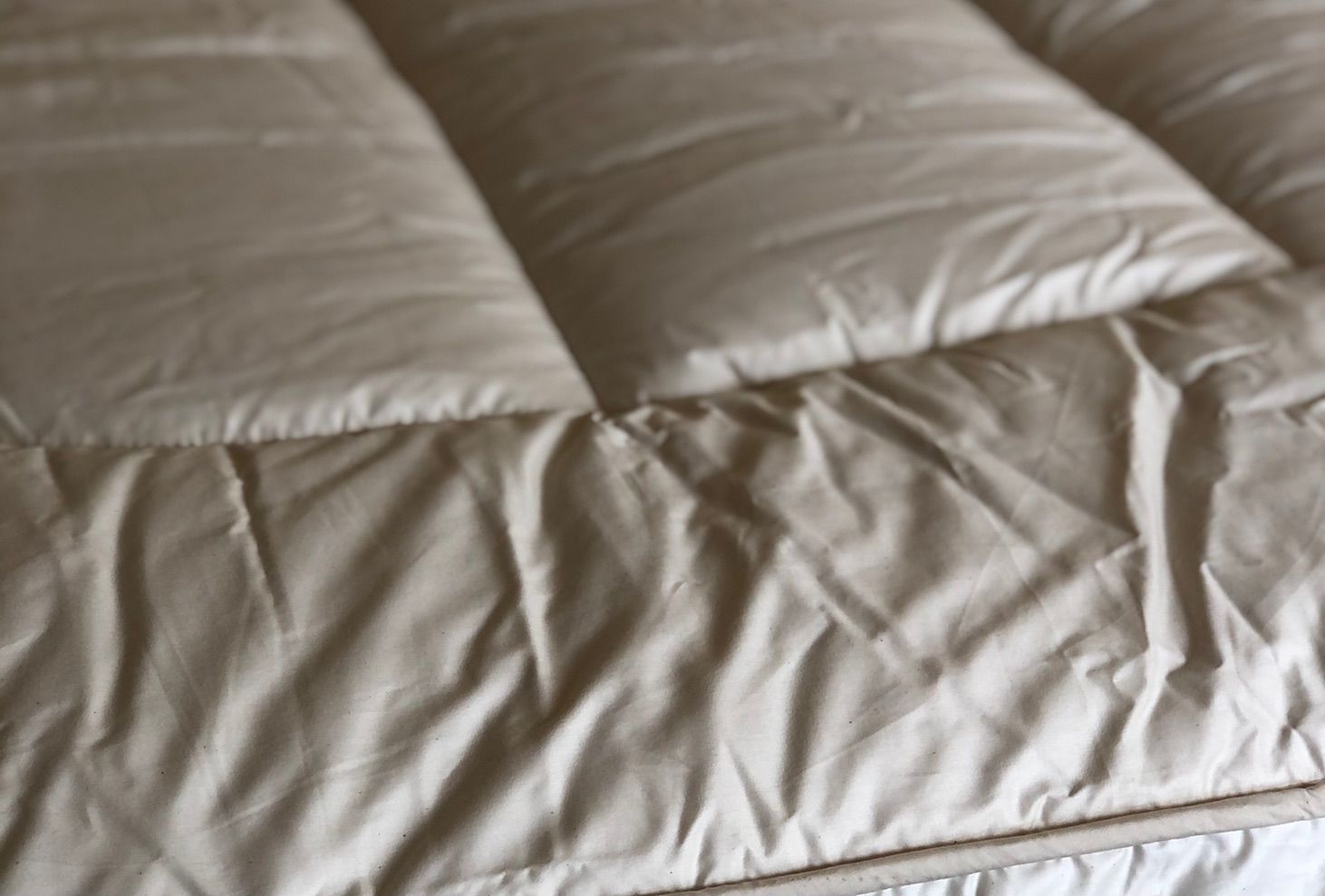 And now, I have a fully traceable organic mattress pad from them—this was a gift from the company after I'd inadvertently sold out their U.S. stock of pillows. I was able to scan the code on the tag and see the actual people who raised the sheep whose wool went into my mattress pad. I could find out the history of their farm, learn more about what farming and caring for the land means to them, and I could see the actual sheep in their natural habitat. All of which, I'm sure, contributes to an even better night's sleep.
Other U.S. sources of wool bedding include Sonoma Wool Company, Frankenmuth Woolen Mill and Shepherd's Dream. Check out CeCe's Wool not only for wool pillows but also pet beds and batting for DIY pillows and comforters. Several small farms also offer wool comforters and blankets, so keep an eye out there as well.
Foundation Flockers, be sure to check the Community for more feedback and recommendations.
Bottom Line
Sleep plays a crucial role in our physical and mental health. Not getting enough deep, regenerative sleep has consequences. Wool is the answer. It's really that simple.
‌‌
Comments