A Doodle of Distinction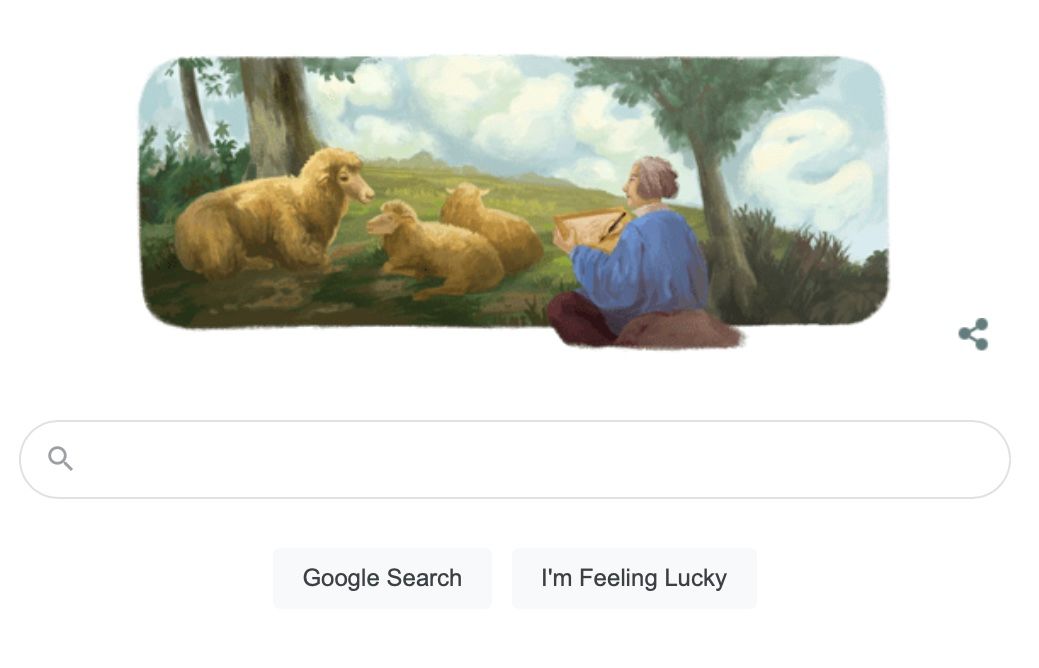 Hello and happy Wednesday to all you wool-loving humans!
🐑 Foundation Flockers, stay tuned for some armchair wool fondling as we head to the Faroe Islands (in our imagination) in the next few days. 🐑
Just a quick one today, becuase this can't wait. On many days, Google modifies its search logo in different countries to honor a famous person or thing or event that's associated with that day.
Well, my North American friends, today is our lucky day. It is the 200th birthday of pathbreaking French painter Rosa Bonheur, renowned for her exquisite animal paintings. While perhaps best known for The Horse Fair, a massive work that depicted the horse market in Paris, she also enjoyed painting sheep.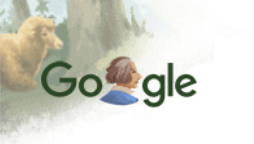 Lucky for us, the creative powers behind Google Doodles chose one of her sheep works as inspiration for today's doodle: Sheep by the Sea.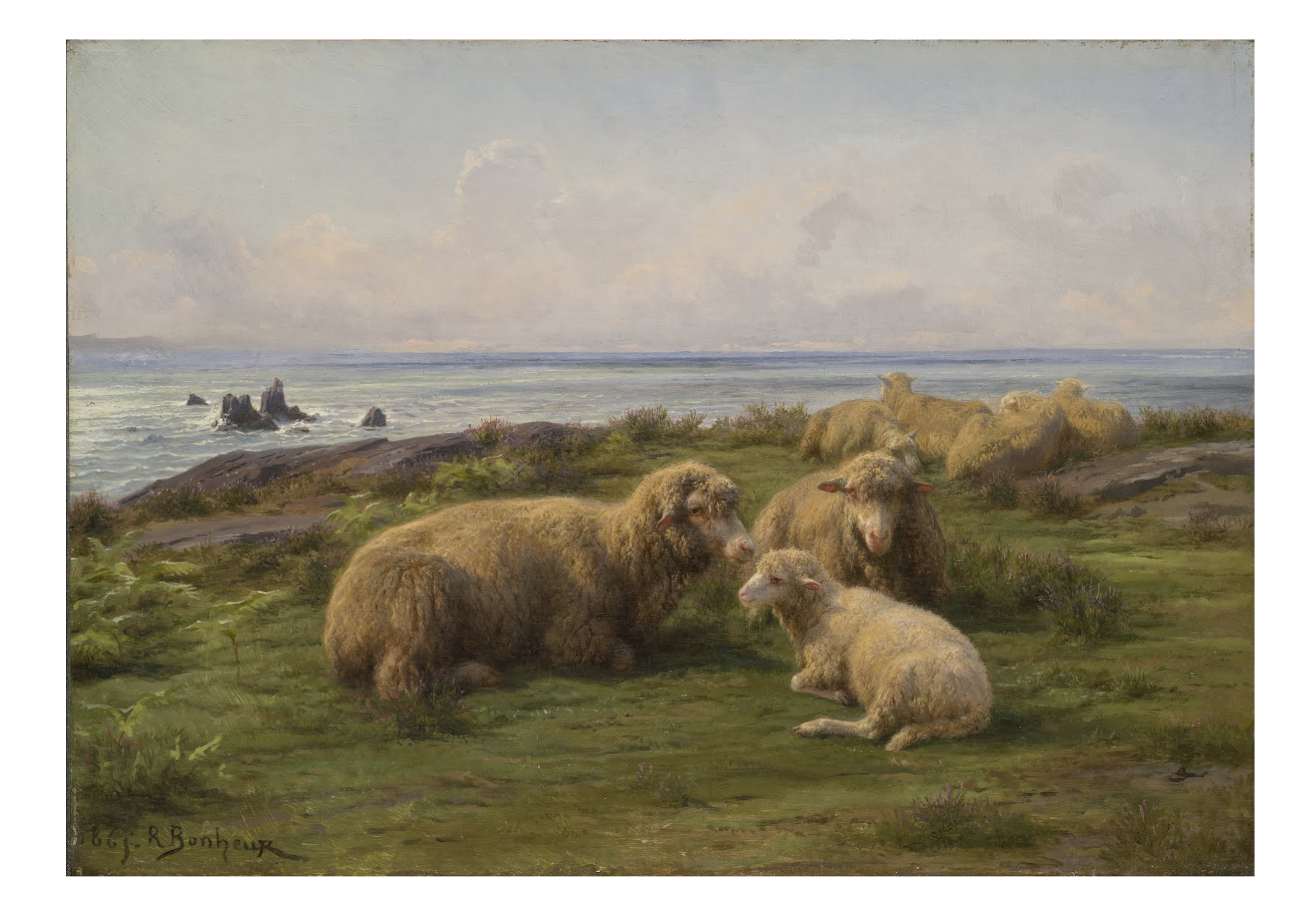 A small painting (measuring just 12 3/4 by 18 inches), the work was inspired by a trip Bonheur made to the Scottish Highlands in 1855. The work was completed 10 years later and was shown at the Paris Salon of 1867 before entering the private collection of the woman who commissioned it, none other than France's Princess Eugenie.
At this point in Bonheur's career, she was so well established as an artist that she pretty much had carte blanche to paint whatever she wanted. And what Bonheur wanted to paint was animals.
Her studio windows overlooked her menagerie that included a cow, goats, sheep, and her mare, Margot, as well as a rather mischievious otter from the Pyrenees.
The painting that inspired today's Google Doodle currently resides in the permanent collection at the National Museum of Women in the Arts in Washington, D.C. And the Google Doodle, well, depending on where you are, it may well reside on your search page today.
Happy birthday to Rosa Bonheur. We thank her for clearly loving sheep as much as we do, and we thank Google for recognizing her sheep as the most appropriate animals to honor her today.
Comments