The Wool Wire | July 12, 2023
Wool sponges, Sheep Inc. and Woolroom's regenerative efforts, UW's wool judging team, Frankenmuth's expansion, welcome wool for preemies, and finding a home for wool scientist Harold Carter's archives
News snippets from the wool world
Hello, my friends!
Since more than a quarter of the country is under a heat alert, with similar patterns playing out worldwide, I thought now would be a good time to revisit techniques for staying safe and comfortable in a warming planet.
This piece covers helpful research, tips, and tidbits
about how wool can lull us to sleep, keep us cool, and even protect us from sunburn during hot weather.
In other news, this week we see how two companies are pursuing that elusive buzzword "sustainability," then it's time for a quick update on the high-stakes world of intercollegiate wool judging before enjoying an inspiring story of how wool blankets are helping preemie babies in New Zealand.
Finally, there's an update on efforts underway to find a permanent home for a very important wool archive.
But first, have your dishes felt the gentle caress of a wool sponge? If not, maybe it's time you treat them to one of Marie Hoff's wool sponges.
---
Sponges on Stage
Full Circle Wool's Marie Hoff—friend of the Foundation Flock and purveyor of wool sponges—was recently profiled in The Capital Press. The reporter asked for my thoughts about wool sponges, and I was more than happy to answer.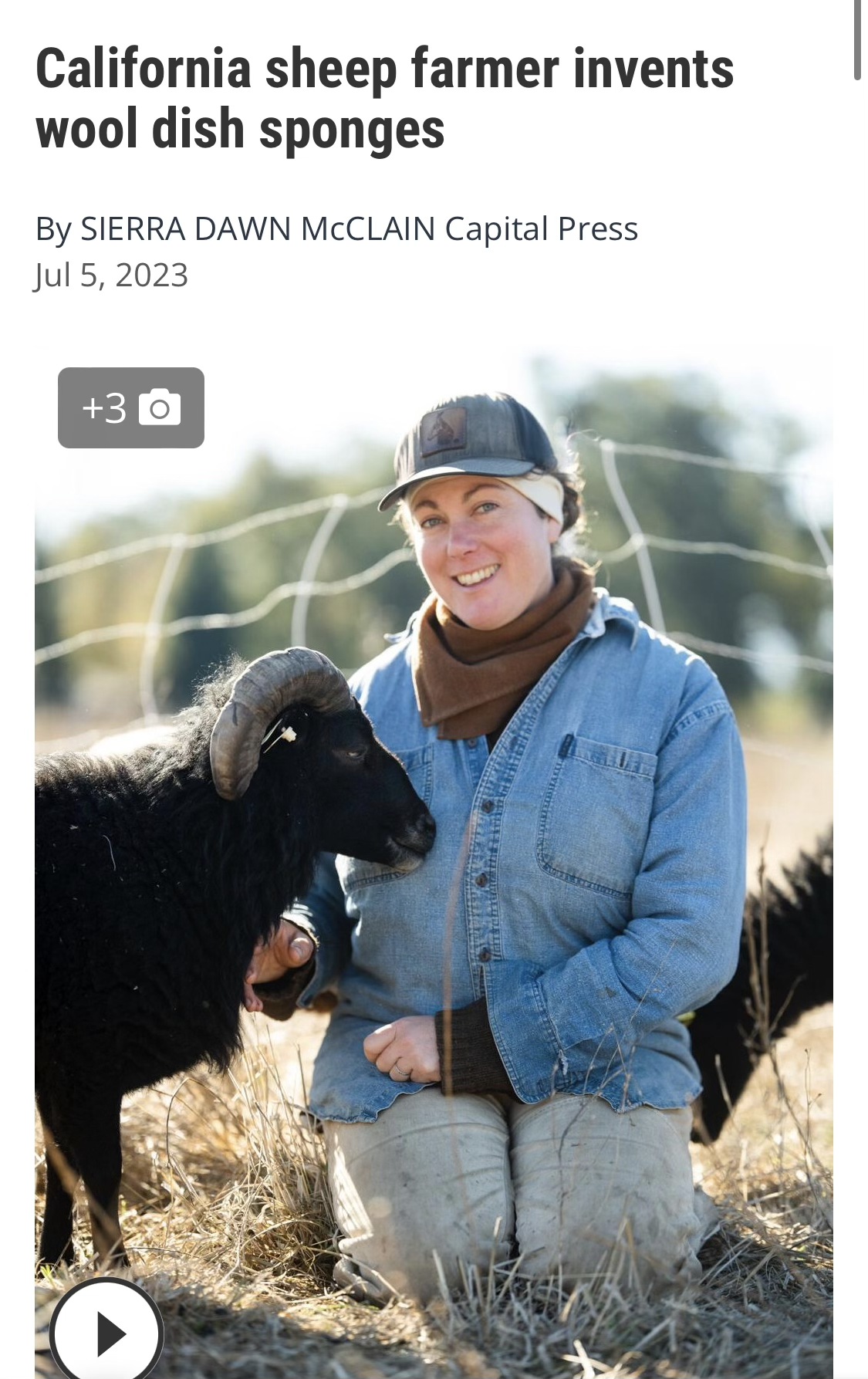 If wool sponges are new to you, here's a review from 2021. Marie has since shifted production to Maine. The new sponges look wonderful—but I'll have to wait on using them, since my original pair is still going strong.
If you want to go even deeper, you can listen to Marie tell her story.
---
I'm always skeptical about claims of sustainability in the fashion industry. Still, I was intrigued and somewhat uplifted by this profile of Sheep Inc.
Sheep Inc claims to be the world's first "carbon negative" fashion brand. The London-based brand factors farming (including methane, sheep farming's main source of emissions), manufacturing, packaging and transport into its analysis.
Sheep Inc's methods to keep its environmental impact low include using solar-powered knitting machines, sorting clothes in a solar-powered warehouse and a plastic-free supply chain. Customers can also return items to Sheep Inc for mending and repair.
There's a small but growing trend to add repairs-for-life back into the retail cycle, and I'm loving it.
For a deeper dive, this interview with Michael Wessely, co-founder of Sheep Inc., looks at the company's development and charts a positive fashion future.
I think, and hope, we're just at the starting point of a clothing revolution. Where every part of fashion is analysed and rethought. Where brands rethink how they source raw materials. Where material science improves performance and durability of garments whilst reducing environmental impact. Where clothing serves as a connection point to the natural world and brings us back in touch. Where we wear clothing that lasts for generations. Where the materials used can either be part of a circular economy or can be returned to the earth without impact.
The real power to drive change also lies in the hands of the consumer.
Which is where we come in!
---
Continuing the thread of sustainability, we know all about Woolroom's bedding—but this story gives some background on how the company evolved and its quest for a sustainable wool.
And here in the US, the Frankenmuth Woolen Mill in Michigan is seeing sustained growth and demand for its natural and woolen products. They've just completed a $2M expansion.
---
Remember last month when we learned that Texas A&M took top awards at the Intercollegiate National Wool Judging Competition? Just so you know, Wyoming is also very much in the game.
In a final competition at the Houston Livestock Show last month, the University of Wyoming Collegiate Wool Judging team wrapped up a successful 2023 season.The UW judgers earned high team overall in the value-added category and sixth high team overall.
Team member Joe Mills was named an All-American, the only student from a non-Texas institution to receive the honor.
---
Here's a feel-good story out of New Zealand, where the premium Merino outdoor brand Devold has agreed to donate 500 blankets to The Little Miracles Trust.
"For these tiny babies, part of their journey in hospital is putting on fat and gaining the ability to regulate their body temperatures," Friend explains. "Merino is a natural fibre, so it lets their skin breathe unlike polar fleece, and they won't overheat and risk a chill. That's why it works year-round, as well." She also says the purer the merino the better, so Devold's blankets, which are 100%, are perfect.
---
Archives Looking for Home
Harold Burnell Carter (1910-2005) was a pioneering Australian wool biology scientist. His research laid the foundations for our current scientific understanding of the biology and economic traits of Merino wool.
When he passed, he left an archive of some 44 boxes, including research notes, wool, and skin samples, which have been gathering dust in his daughter-in-law's garage in southeast England.
Efforts are underway to bring the materials back to Australia and find a permanent home for them. Just shipping the materials is estimated to cost $11,000 AUD, of which $4,000 has already been pledged by Australian Wool Innovation.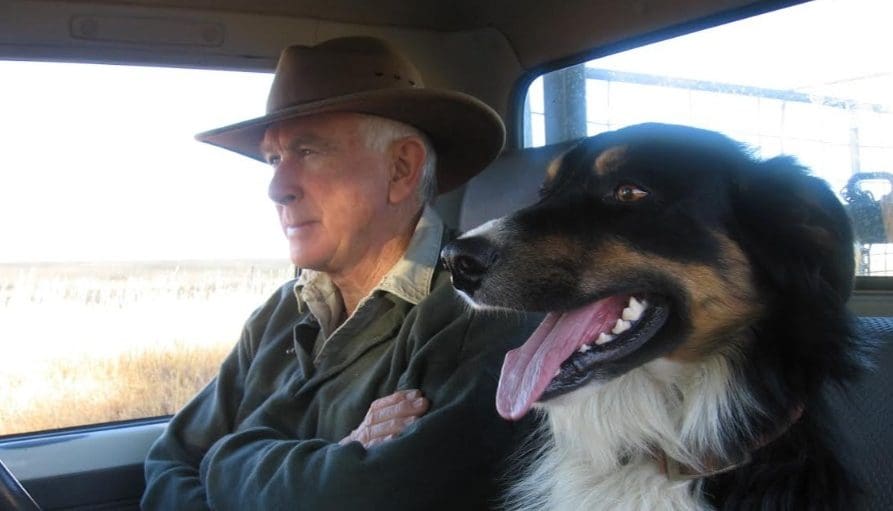 Innovation is important, but preserving original research that got us here should be considered just as crucial. Fingers crossed for the collection.
And on that note, I'll let you get back to your day!
Thanks as always for your readership, curiosity, and support.
Until next time,
Clara
Comments