The Wool Wire | March 22, 2023
Wooly trailers, Spanish shepherdesses, a closing cooperative, 100% recyclable shoes made in the EU, Australia learns to collaborate, a South African story to follow, recycling cashmere, and a review of the Woolroom Hebridean mattress.
News snippets from the wool world
Greetings!

I'm writing you from a farmhouse overlooking a half-melted pond, snow-covered field, and muddy driveway. Basically, Maine in March.

There's so much to talk about this week. We have sad endings in Ohio and big beginnings in Spain. We have a South African farm that's making products from its wool and the lanolin from its wool. We have the EU's first domestically manufactured, 100% biodegradable wool running shoe. We have Ralph Lauren jumping into the recycling game, a wool mattress review, and a tale of collaboration among giants in Australia.

But first, we peek inside "the Tesla of campers" that just happens to be stuffed with, you guessed it, wool.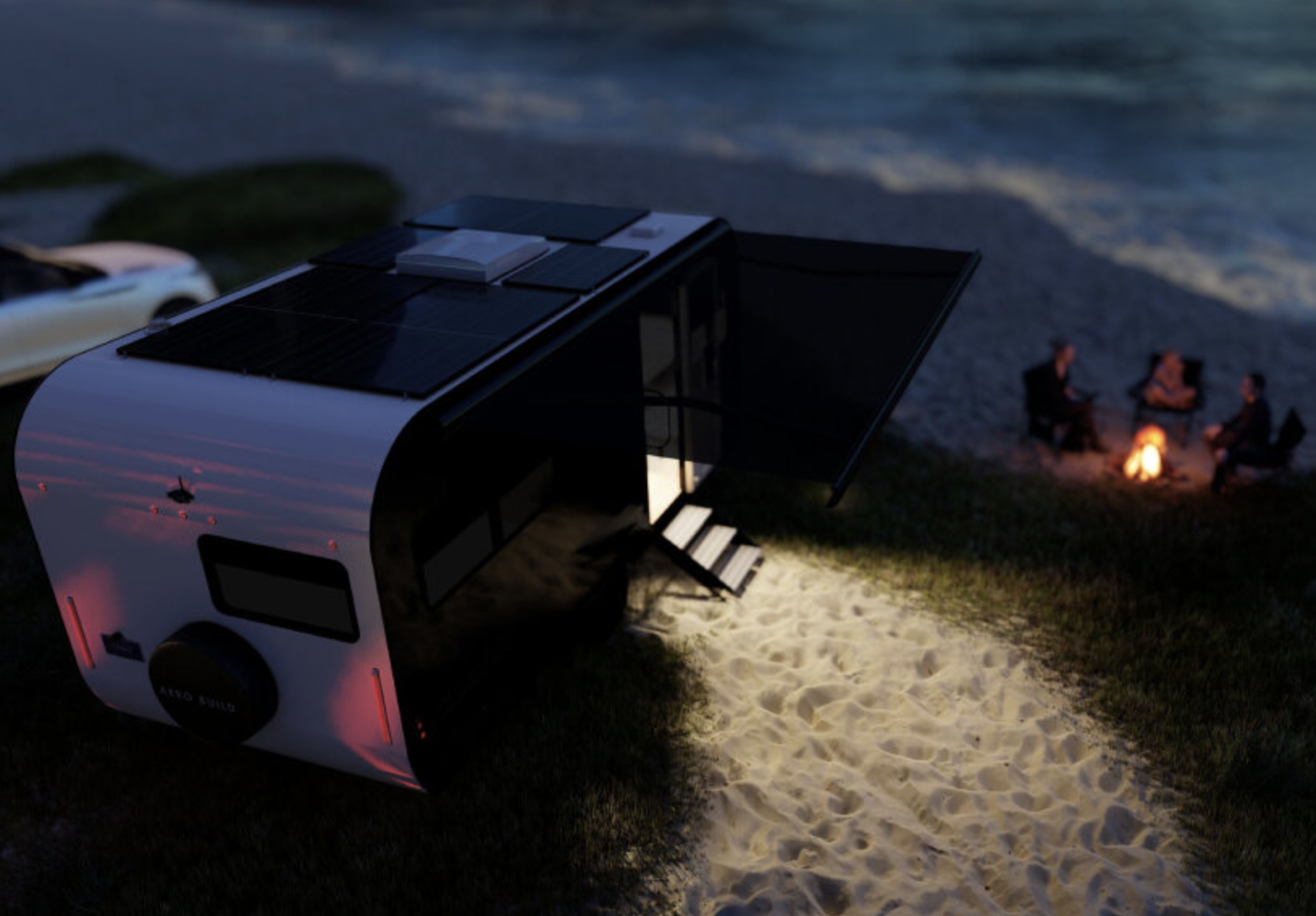 Thanks to the sheep wool insulation inside its cabin, RV Coast stays cool in the summer and warm in the winter, keeping the passengers and the soft-edged box itself warm and well-functioning.
One of the most common complaints I hear about wool insulation is its high cost—which makes smaller installations much more logical. And here, we have some good news from Nashville-based electric trailer manufacturer Aero Build, which is using wool insulation in its new fully electric RV Coast trailer, called "the Tesla of campers," and starting at the low, low introductory price of $124,900.
But here's the secret: They're using wool insulation from Reno-based Havelock Wool, who gets their wool from New Zealand. The insulation is suitable for homes, vans, and other "built environments."
---
Until now, nearly all the wool shoe players (Allbirds and the likes) relied on China, Korea, or Vietnam for some piece of their supply chain. I perked up my ears at this news tidbit. Woolmark has teamed with French "eco-native sports and lifestyle brand" Circle Sportswear to produce a biodegradable Merino wool runner—all of which will be made in Europe, with production stops in Italy, Normandy, Germany and Portugal.
---
All too often, we hear references to the "ancient" practice of shepherding, with woeful tales of how few shepherds we have now, how the practice is dying out. But in Spain, that's not the case. In fact, not only have multiple shepherding schools opened in recent years, but young women are signing up in droves. The Guardian recently ran a gorgeous piece in which photographer Paroma Basu followed three such women who left careers in the big city to retrain as shepherds.  
The Escola de Pastors i Pastores de Catalunya is a 6-and-a-half-month, eminently practical training course (10 weeks of theory and 4 months of practice) to train a generation that, alien to farming, feels a true vocation to dedicate itself to primary sector.
Interestingly enough, for most of the students, this school isn't just about vocational training. "This is a way of life and not only a job," says 24-year-old Espina Calatayud, one of the women profiled in the piece. "It encapsulates a lot of things that I need in my life like nature, animals, and working hard with my body … I don't work to live but live to work, because this is living to me."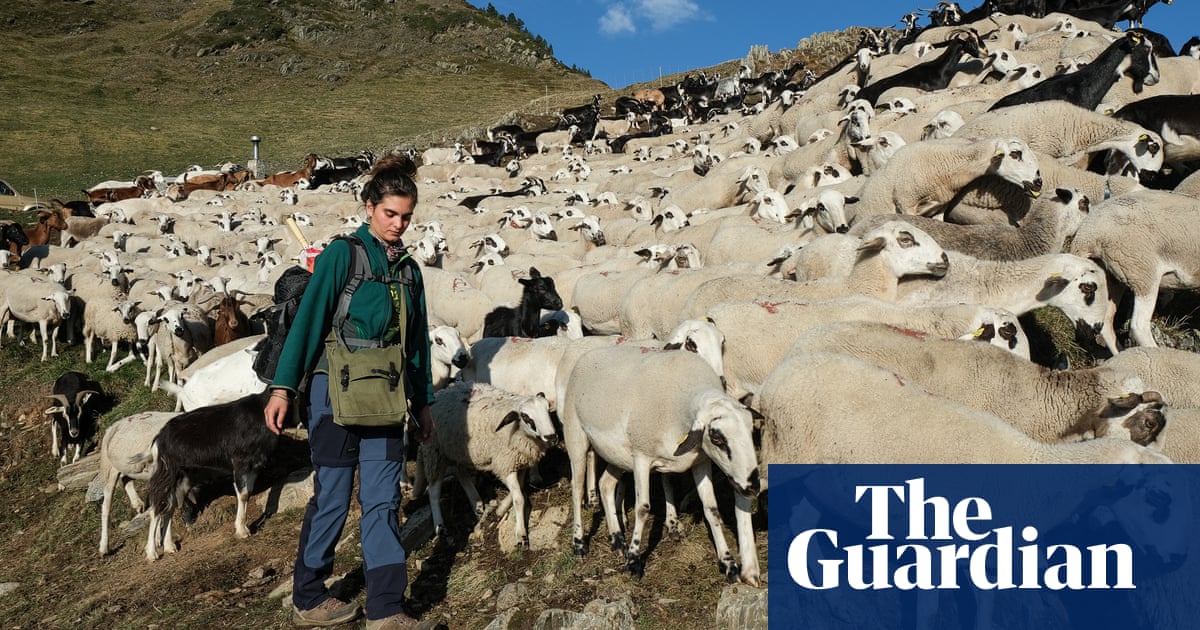 ---
Five leading Australian wool industry groups are joining together to "develop a mechanism that sets the industry up for success into the future." Which could mean just about anything. But here's what they're really talking about:
The key focus of this collaboration is to allow the Australian industry to better meet the evolving needs of their global customer base in terms of sustainability and traceability. Additionally, it will assist in addressing the growing threat of an exotic animal disease (EAD) outbreak.
By linking the platforms that each group has been developing, they can create a bigger network without having to reinvent the wheel. It's a good example of the power of collaboration over competition.
---
I suppose cooperation and collaboration do have their limits. We had sad news from Ohio, where the Mid-States Wool Growers Cooperative has announced it will stop accepting wool on May 1st—this, after 104 years of operation. In a letter sent last month, the board cited "rising costs and no market for the wool that our producers send in," especially in the realm of non-superfine wools.
The cooperative's 5,000 farmer/owners, spread among 23 states, will be forced to find another viable market for the 3 million pounds of wool that they produce each year. All the more reason for us to continue finding viable markets for every grade of wool, and in every aspect of our lives.
---
Meanwhile, I recently read this IWTO profile of JS Gerber, a South African company that promotes itself as "a vertically integrated merino wool brand that covers the entire wool production and supply chain, from the business's picturesque farm in South Africa's Namaqualand region." That's not exactly accurate, as they send the wool to Cape Town to be carded and dyed (and maybe knit or woven, I'm not sure). They also note on the website, "We shear by hand so as to cause minimal stress to our animals." Unless I'm mistaken, that's still the only way to shear sheep. At least until the robots take over?
Still, I'm excited at the prospect of another large farm taking a proactive role in following their wool from sheep to shelf. They even have their own line of lanolin products, presumably from the lanolin extracted from their sheep's wool. Definitely someone to follow.
---
While this doesn't have to do specifically with wool, it's an interesting piece of news in regards to textiles recycling—and where protein fibers can fit into the scheme. The first half of the story involves a new Cradle to Cradle Certified Gold cashmere sweater from Ralph Lauren. The sweater ticks all the checkboxes for ethics and sustainability, but with a $995 price tag.
However, the second bit of the story is what really caught my eye. (The New York Times also ran a piece on the recycling program, if you can spare a click.)
Ralph Lauren also announced that it is launching a cashmere recycling program for 100% cashmere as part of the Cradle to Cradle certification process in collaboration with Re-Verso, a leading textile production company that combines science and technology to develop a circular economy manufacturing system for high-quality wool and cashmere.
The program, which will initially be offered in North America and Europe, will allow customers to send any brand of 100% cashmere clothing to Re-Verso in Prato, Italy, for recycling.
Darn, so much for always being able to find cheap used cashmere sweaters at Goodwill!
---
And finally, I thought you might enjoy this comprehensive, detailed, and thoughtful review of the Woolroom Hebridean mattress.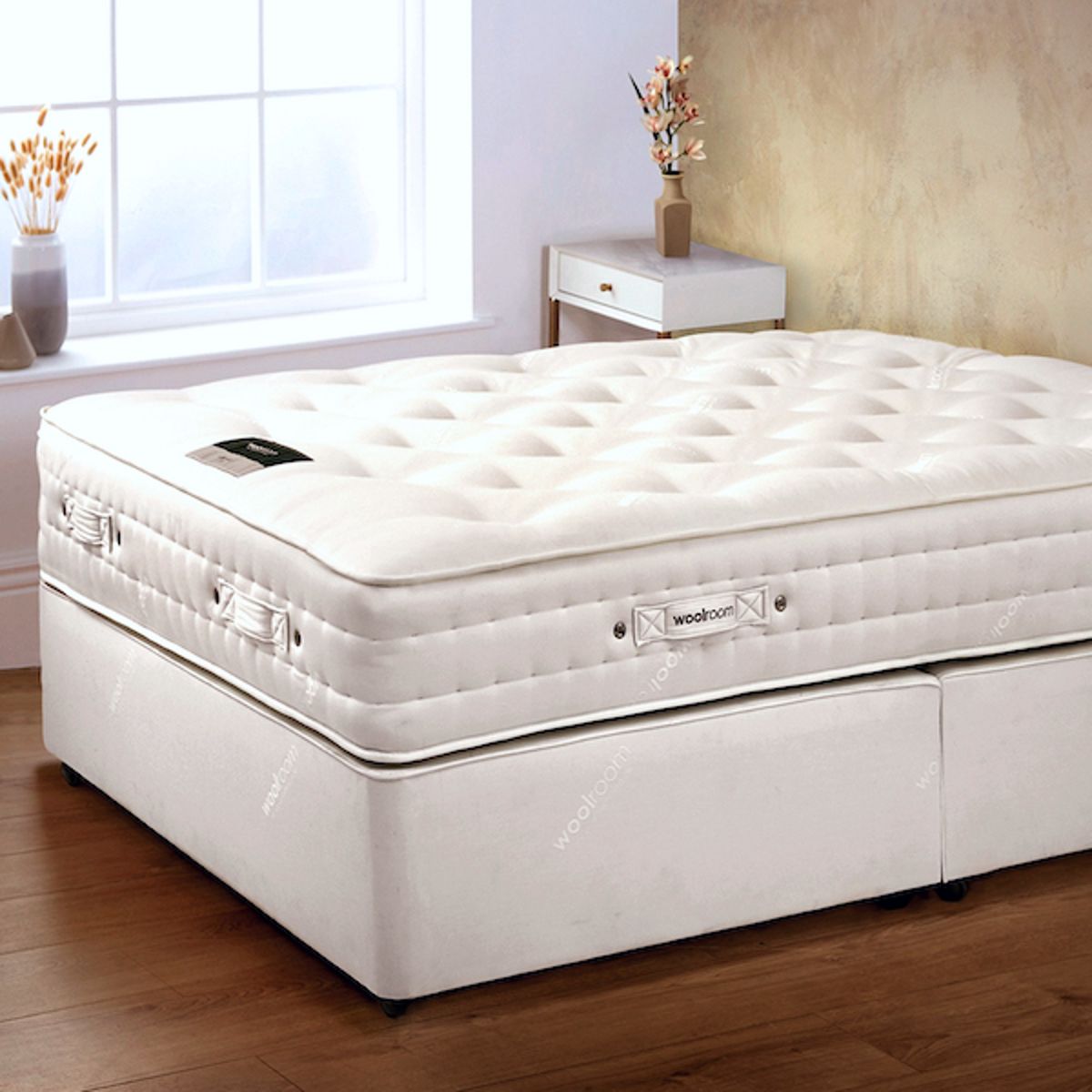 On a side note, I wanted to update you on a small issue with Woolroom's sleepwear, which I've been using (and enjoying) since they came out last fall. While the company does offer a 100-day sleep guarantee on its mattresses, sleepwear is a totally different beast. Citing hygeine concerns, Woolroom customer service told me they will reject any return or exchange of sleepwear noted as "worn" on the return form, even if worn for a very brief time. Just something to keep in mind if you need to return anything you haven't worn but have tried on. That's my personal interpretation of the policy, but don't hold me to it.
On that note, I'll set you loose back into your wooly world. Thanks, as always, for being there and for loving wool as much as I do.
Until next time,
Clara
Comments