Women in Wool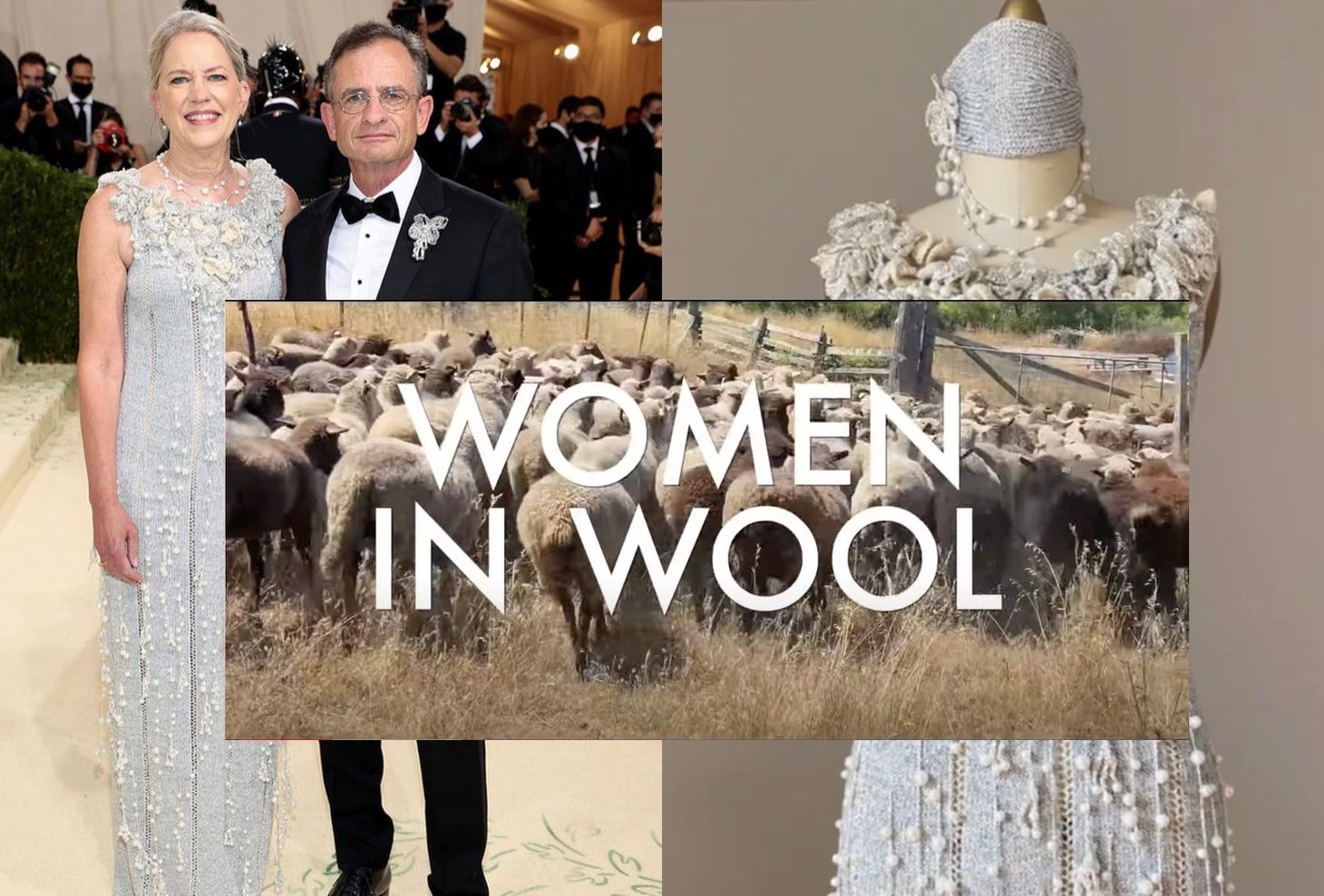 It's been a big week for women in wool—from ranching and shearing to designing, knitting, and the wearing of one very special wool gown.
The Woman in Wool
On Monday, the Met Gala took place in New York City. Organized by Vogue, the annual fundraiser benefits the Metropolitan Museum of Art's Costume Institute. Tickets are $35,000 a pop. (I decided to stay home this year. You know, COVID and all.)
While most eyes were on big-name celebrities and their outrageous garb, those in the know were eager to see what Sandra Jarvis Weiss was wearing. Her husband, Daniel Weiss, is CEO of the Metropolitan Museum of Art. For the third year, Sandra was wearing a gown by Katya Ekimian. Wool people: Katya is one of us.
Katya is a brilliant designer and technician who happens to have a passion for wool. Armed with a freshly minted BFA from Parsons School of Design, where she received a Woolmark scholarship, Katya is on a mission to sneak wool into places people don't expect it. Places like music videos, Paris Fashion Week, and, well, the Met Gala. As an ambassador for The Livestock Conservatory, Katya's priority is bringing attention to lesser-known heritage and endangered breeds that would otherwise be eclipsed by Merino.
So not only did she manage to get a slinky wool gown to the Met Gala, but she did it using fibers sourced exclusively from American farms. And she used a floral neckline treatment to spotlight rare, indiginous, and endangered breeds.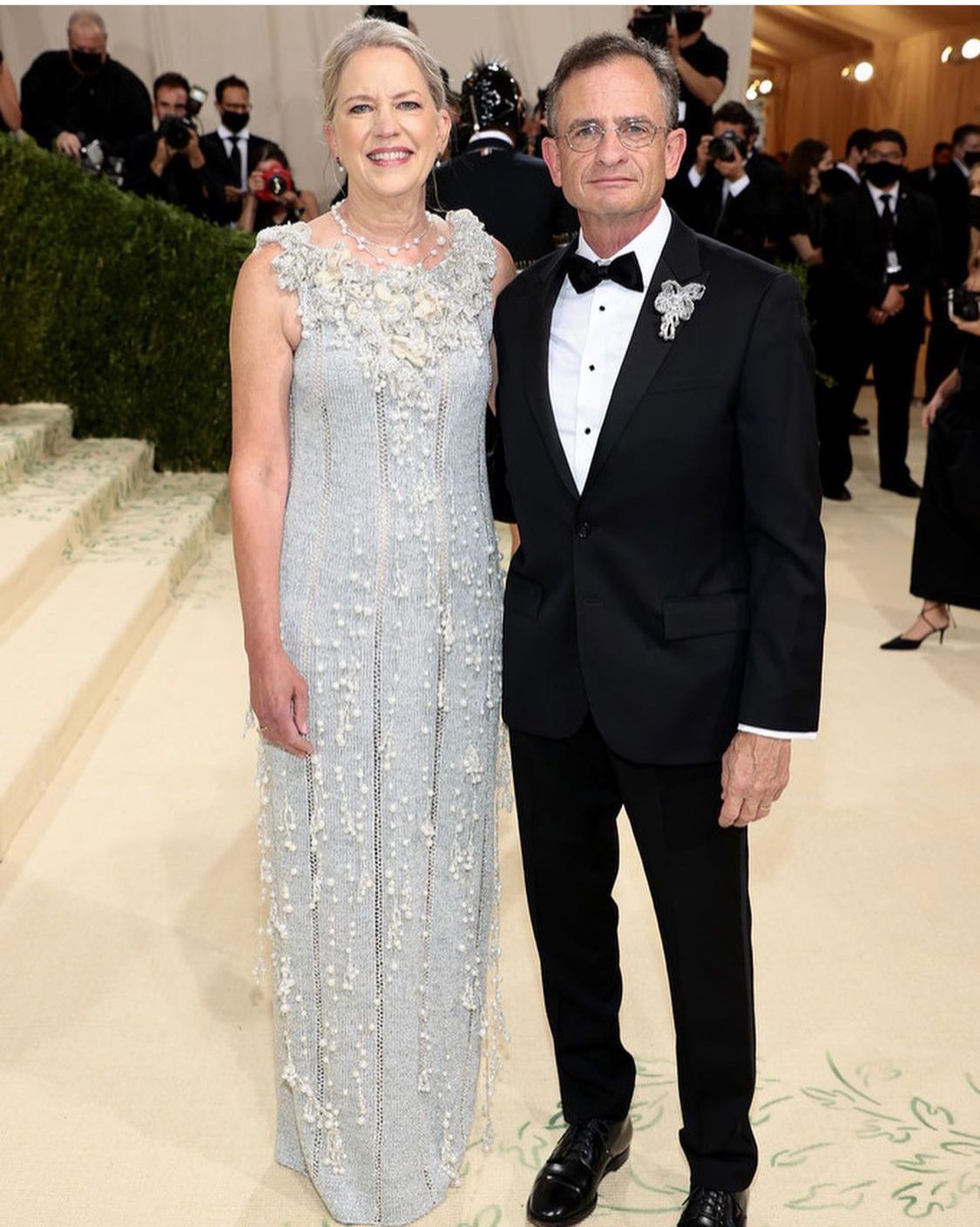 "What I did for the body of the dress," she told me, "was knit with wool and Lurex at the same time for a sort of heathered effect." The silver sparkly Lurex was spun at Made in America Yarns, a division of Huntingdon Yarn Mill, in Philadelphia. The wool in the gown was actually two strands held together: one strand of laceweight Saxon Merino (from Catskill Merino), and one strand of laceweight American wool yarn from Jagger Yarn in Maine.
The upper bodice and neckline were adorned with flowers. Some were made with solid Lurex, others with a very special mix of wools that Katya sourced herself, including Santa Cruz, Lincoln Longwool (from Orchard View Lincolns), and Coopworth (from Mayapple Hill Farm).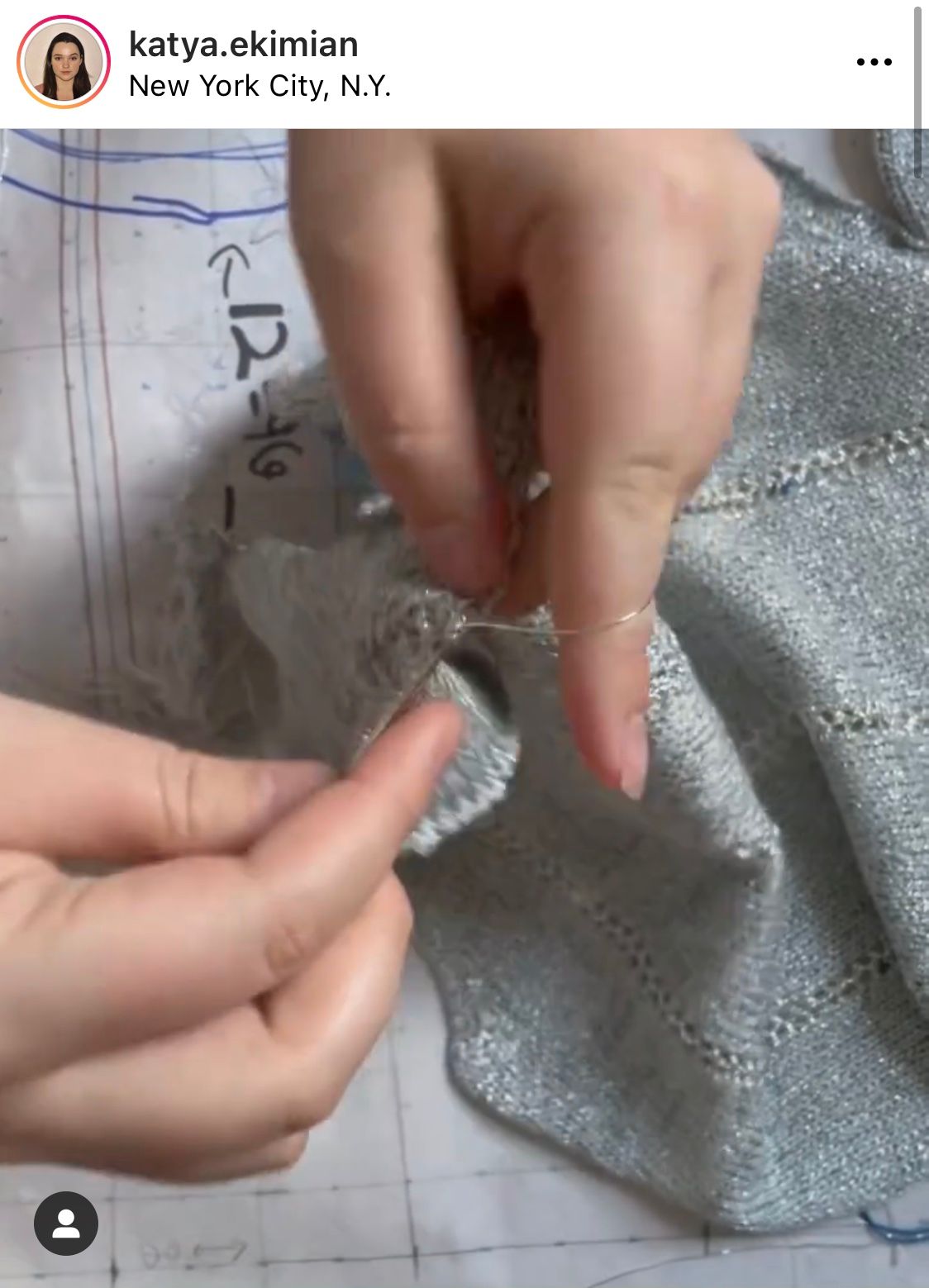 You can watch a one-minute summary of the gown's creation on Instagram. If you want to learn more about Katya, you can catch her in conversation with Sloe News on September 23. (Tickets here.)
Women in Wool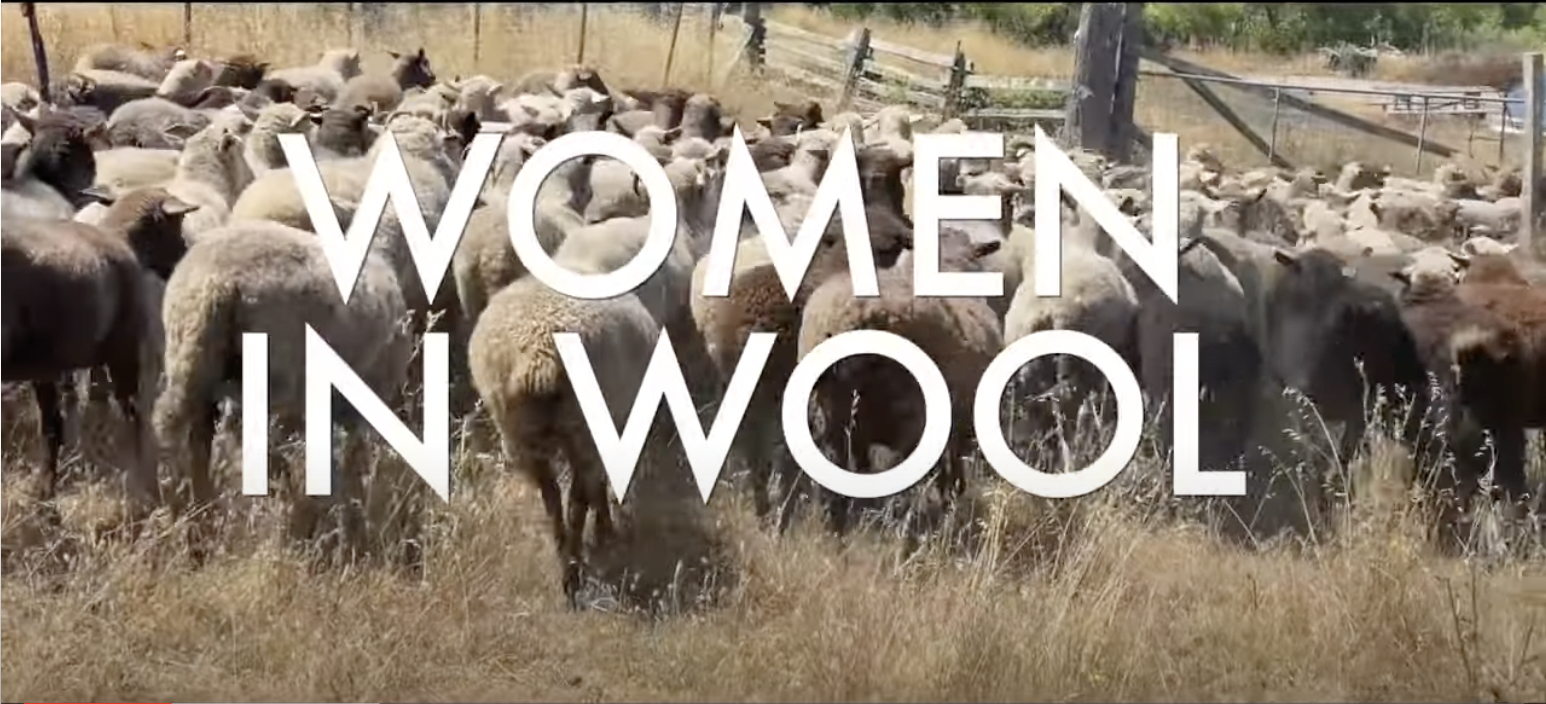 Also on Monday, Civil Eats TV released a six-minute piece featuring four women who are each vital links in the Northern California wool chain. Called Women in Wool, the clip takes you to Hazel Flett's Bodega Pastures sheep ranch, where you meet 30-year-old shearer Lora Kinkade and get to watch her ply her trade.
You hear from Rebecca Burgess, executive director of Fibershed, who explains the regenerative pasture-based systems that produce Fibershed-verified Climate Beneficial™ wool. And you get to meet Jessica Switzer Green, who sources wool from the Climate Beneficial™ Fiber Pool B-to-B platform for her JG Switzer line of luxury home goods.
Give it a watch.
Coming next week, we take a Climate-Beneficial™ wool product out for a test squeeze.
Until then,
Clara
Foundation Flockers, read this post online to comment
Comments