Allbirds, Five Years On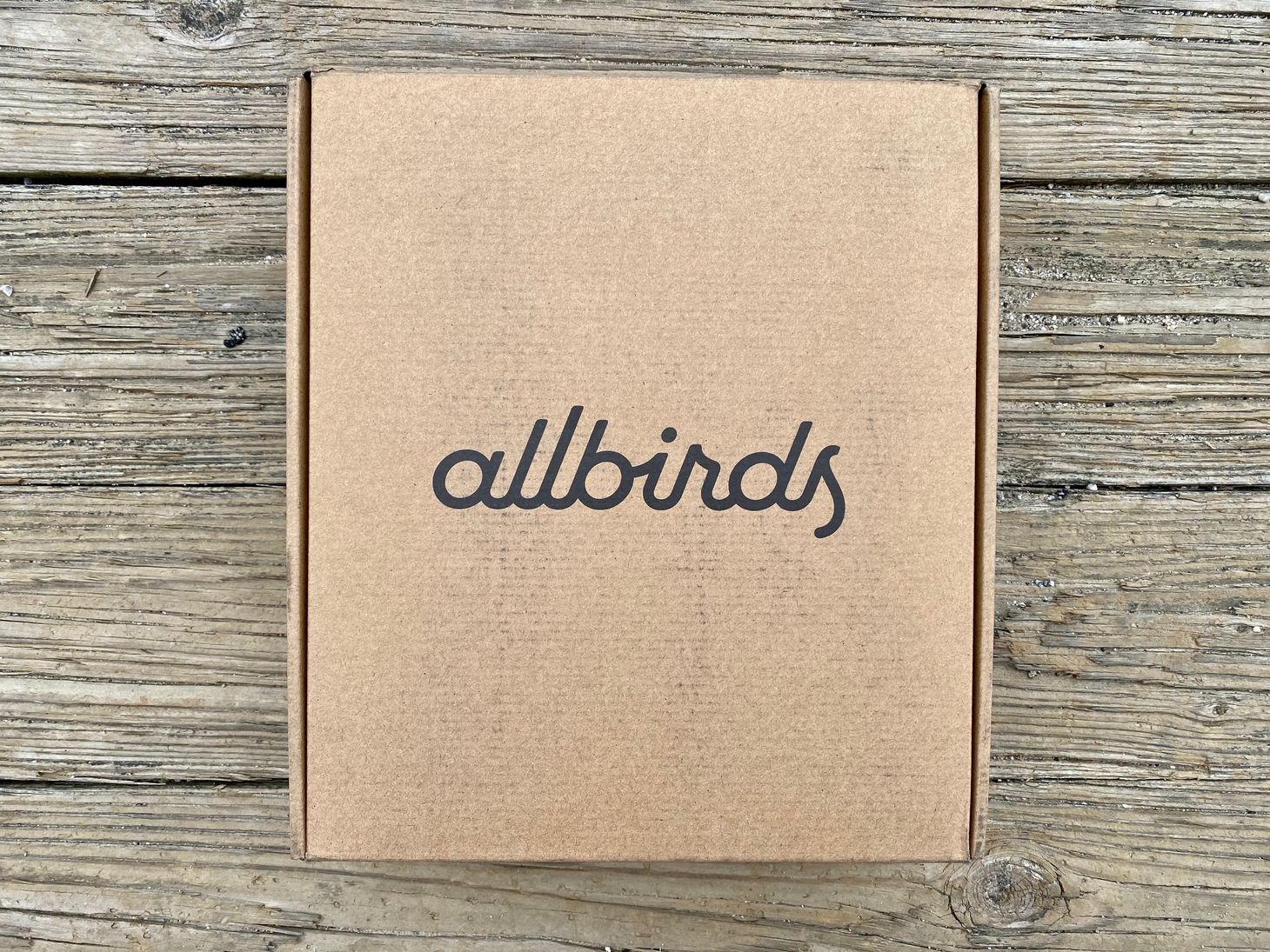 In 2016, a California startup with a wildly successful Kickstarter campaign released a product that would profoundly alter the wool landscape. The early 21st century can be divided in two: BA and AA. Before Allbirds and After Allbirds.
Allbirds didn't directly impact the craft world except to make finewools more expensive and harder for yarn companies to source. It did something more impactful. The company elevated wool in the eyes of the world around us. Friends and co-workers who previously gave knitting blank stares began sending us emails, "I heard about this new company that's making wool shoes!"
These wool shoes gave us a common point of connection with people outside of the craft world. We could finally agree, "Yes, wool is amazing, isn't it?" In a very short time, we went from synthetic everything to President Obama touting the merits of Merino.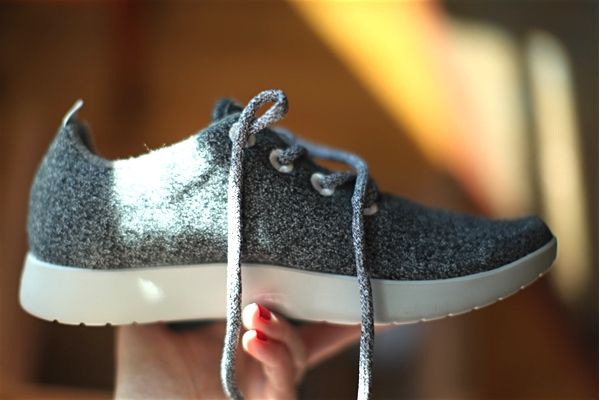 Enter The Knitters
I don't remember how I found out about the shoe. But it had only been out a week before I picked up on the wool fumes, ordered a pair, and wrote about them in Knitter's Review. The fledgling company was quickly overwhelmed by The Power of Knitters, and I received an email of thanks from founder Joey Zwillinger.
"If you ever come to SF for a visit," he added, "we'd love to have you over for lunch."
As chance would have it, I was headed to San Francisco the next month. I took them up on the offer and soon found myself in a brick office building downtown. The tour of their small, sparsely furnished office took less than three minutes (they had a handful of employees then). Afterwards we sat down to a take-out lunch and chatted about wool.
We talked about our respective backgrounds, we talked more about wool, and they detailed their bigger-picture goals for the company. Co-founder Tim Brown brought me swatches of other fabrics they were testing for what turned out to be the next shoe, made from cellulosic fiber derived from the eucalyptus tree. They said, and don't quote me on this, that my review generated more sales than their appearance on Good Morning America. (To which every knitter will shrug and say, "Well, duh.")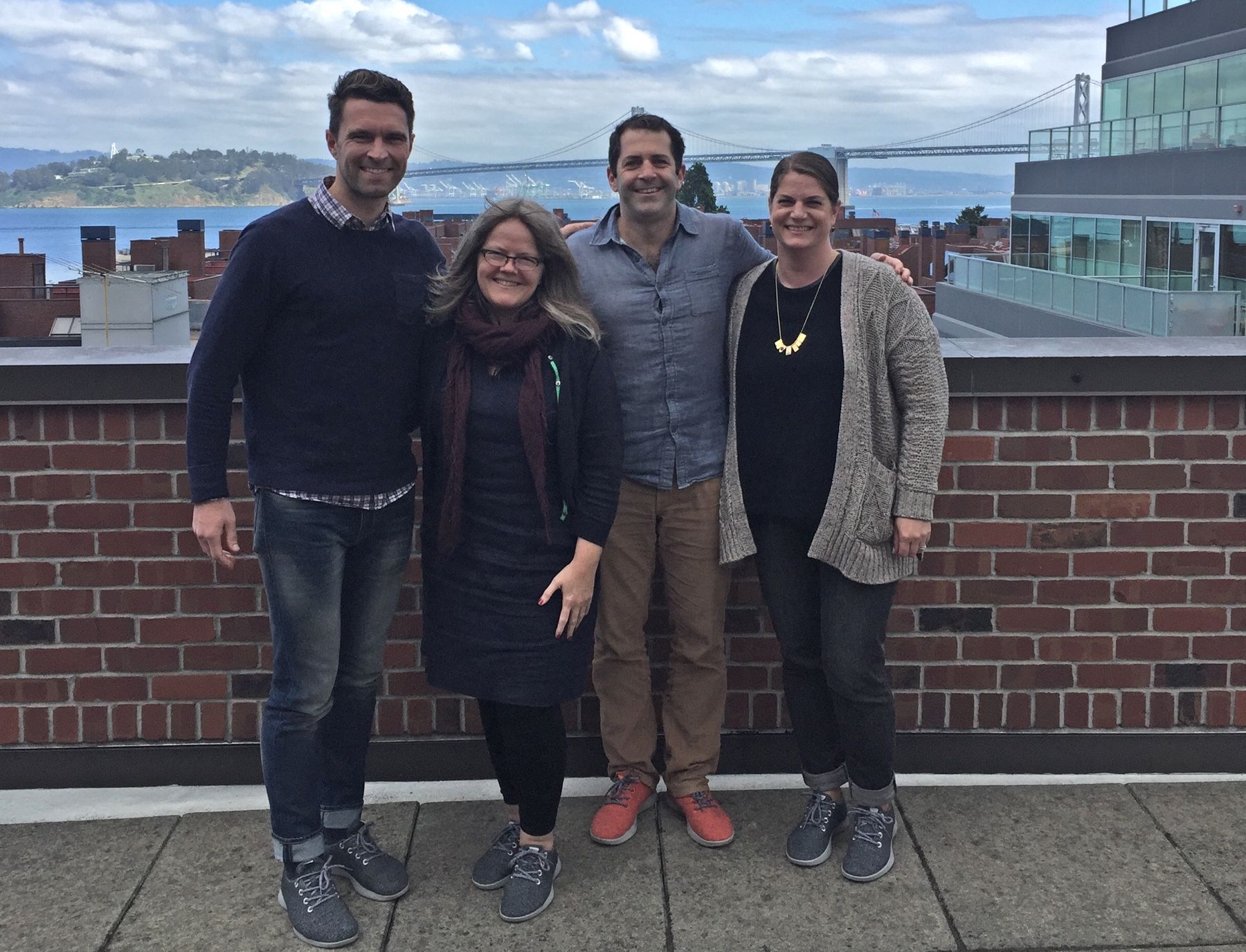 I was struck by how friendly and real they were, and how genuinely they believed in what they were doing. The wool shoes weren't just a gimmick, these people were committed.
I went my way, they went theirs, but I've kept a close eye on them ever since. They launched their Tree Runners and more shapes and styles of shoes, opened up retail stores around the world, and eventually added clothing to the lineup. In 2019, the company declared itself carbon neutral. Their newest Brazilian SweetFoam sugarcane midsole sequesters 2.5 tonnes of CO2 for every 1 tonne of material, making it not just carbon-neutral but carbon-negative.
Today, that little startup is worth $1 billion and is preparing for an IPO.
The Finewool Frenzy
It's impossible to overlook the positive impact Allbirds has had on the finewool market and, in particular, that of New Zealand. Between 2014 and 2018 alone, prices for 17.3-17.7-micron wool more than doubled. Competition grew fierce, and many major clothing manufacturers raced to secure three- to five-year contracts, which also provided much-needed security to wool growers.
Allbirds took an active role in working with suppliers (which collectively became ZQ Merino) to set and enforce exceptionally high standards for animal welfare and land management practices. They succeeded to the point where, when PETA trotted out yet another wool-is-cruel campaign in 2019, it didn't really make a dent.
Finally, Allbirds eased the way for other companies, like Wool & Prince, Wool & Co, WoolX, and even Rambler's Way (although they'd been around for a while already), to introduce wool clothing into the mass market.
All This Growth Comes at a Price
Allbirds achieved an extraordinary feat: It introduced a whole generation of consumers to wool. By "wool," I mean 17.5-micron superfine Merino, which represents just a fraction of what's out there and what we need to find ways to use. Focusing on Merino leaves out entire regions of the world where other breeds of sheep thrive. Merino itself can have a micron variance all the way up to 24. None of which you'll know if you stay at superfine.
There's a Breed for Every Need
The opportunity before us now is to slowly introduce other wool grades to the public. We must gently nudge people off their baguettes and give them a taste of whole grains. To help them understand that, in fact, the word "wool" is just the very beginning of the adventure.
Over the coming weeks I'll show you two other wool shoes that are breaking the micron barrier. Neither will have the Allbirds Effect, I'm sure, but they do make a difference in their own ways.
Fleece for the Feet
Meanwhile, my original Wool Runners have passed to the great beyond. Mostly, I wear other shoes now. But I couldn't resist picking up a pair of cushy, sheepy, Wool Runner Fluffs that Allbirds released on the occasion of their fifth anniversary.
Having followed them this long, I feel invested in the company's success. How better to observe their momentous milestone by festooning my feet with their fleecy fluff?
Best of all, the fleece on these shoes isn't that trademarked plastic stuff that's choking our waterways with microfibers. This is the real kind. From sheep. May it be a sign of things to come.
Comments